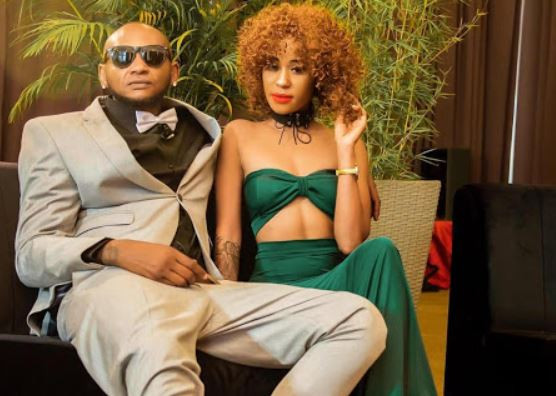 Kenyan rapper Colonel Mustafa's recent viral video showing him doing 'mjengo' work sparked a heated conversation online, with some of his fans and followers expressing their concerns and sympathies for the rapper.
However, amidst the buzz around the video, his ex-girlfriend, Noti Flow, made some controversial comments that have now been causing a stir on social media.
Noti Flow, who is also a rapper, claimed that she used to finance Colonel Mustafa's lifestyle when they were in a relationship.
She accused other women of trying to steal him away, saying, "People get confused by the fame, the attention, and then they go around cheating." Her comments caused an uproar, with many people criticizing her for airing her dirty laundry in public.
Following the backlash, Noti Flow apologized to Colonel Mustafa, saying that she didn't know about his mother's illness. The rapper's mother is currently battling cancer, and he has been struggling to pay for her chemotherapy.
"I'm really sorry about your mom. I honestly didn't know at the moment. & When someone told me on the live I was deeply sorry & took back my words. But of course, blogs can't post the good part. That's not something I'd wish on my worst enemy, & you're not my enemy. Again, I'm so sorry. Praying for her," she wrote on Instagram.
View this post on Instagram
Colonel Mustafa, who had been missing in action in the music industry, recently revealed that he was working hard to get money for his mother's treatment.
Speaking during an interview with vlogger Eve Mungai, the rapper said the medical bills for his mother's chemotherapy had taken a toll on his finances.
"The medical bills for my mother's chemotherapy have taken a toll on my finances. I'm appealing for financial help from my fans so that I can continue to take care of my mother. We don't know how chemotherapy will go, as it can either end or return, but we're hoping for the best," he said during the interview.
In light of the situation, Mustafa has urged Kenyans to reach out to him for any job opportunities, as he tries to make ends meet and provide for his family during these trying times.
"I'm asking my fans to support me in any way they can, whether it's by buying my music or promoting it, so that I can support my mother," said Mustafa.
Related Topics