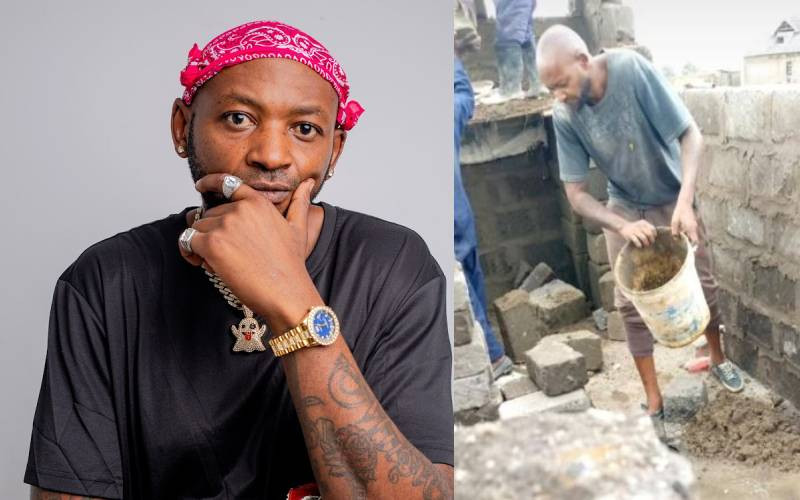 Kenyan rapper Colonel Mustafa, also known as Daudi Mustafa, is seeking financial assistance from his fans after facing financial challenges.
The rapper recently spoke to vlogger Eve Mungai, revealing that he has been struggling to keep up with the medical bills for his mother's chemotherapy. The situation has taken a toll on his finances, leaving him in need of support from his fans.
During the interview, Mustafa expressed his gratitude to his fans and pleaded with them to support him in any way possible.
"The only thing I can ask my fans to help me with is work, so that I can continue to be with my mother because we do not know how chemotherapy will go, and they say it is something that can end or come back," he said.
"We are asking for it to be on the safe side. I am asking my fans to support me in the work that I do, whether it is promoting my merchandise or music, so that I can support my mother. The pressure from my mother's situation has pushed me to the limit."
View this post on Instagram
Mustafa's financial difficulties were further highlighted by a viral video that surfaced on social media showing the rapper working at a construction site.
The video caused concern among Kenyans, who were worried about the status of his music career and speculated about what may have happened to him. Some fans urged others to stop mocking the rapper for his current situation, while others speculated that he may have been working on building his own home.
The rapper had been missing in action in the music industry for several years until recently when he revealed that he was working on a new album. Despite his efforts to make a comeback, the rapper has continued to face financial struggles, making it difficult for him to focus on his music career.
Mustafa's appeal for financial assistance has garnered support from fans, with many taking to social media to offer their help and encouragement. Some have praised him for his humility and determination to provide for his mother, while others have called on the government and well-wishers to offer him assistance.
Related Topics