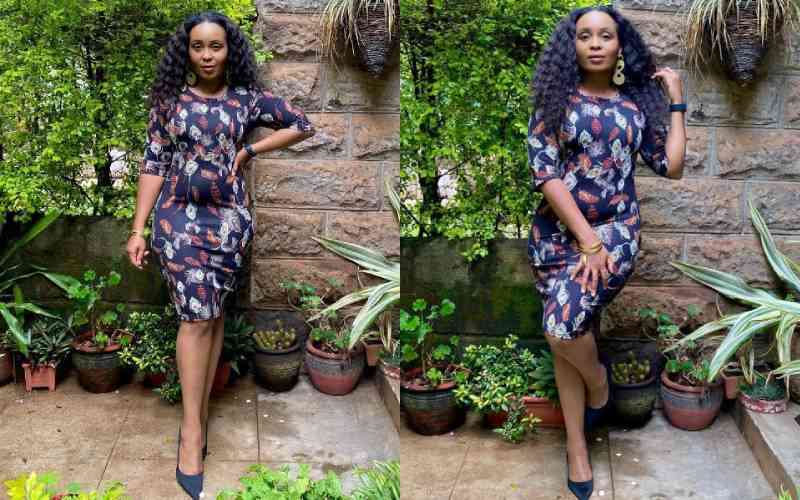 Sheila Mwanyigha is a well-known media personality in Kenya. Recently, she found herself at the center of pregnancy rumors after a photo of her with a seemingly larger stomach began circulating online. However, Sheila quickly refuted these claims and explained that her appearance was due to bloating and not pregnancy.
In a recent development, it has come to light that some of Sheila's fans had turned to ChatGPT, an AI-powered natural language processing tool, to search for information about her rumored pregnancy. One of her fans had searched for "Sheila Mwanyigha Children" on ChatGPT and shared the screenshot with her. Despite finding it amusing, Sheila expressed gratitude to her fans for their support.
View this post on Instagram
ChatGPT, which is known for its human-like conversational abilities and assistance with various tasks, has become a popular tool for users seeking answers to their questions. However, it is unusual for fans to turn to an AI tool to dig up information on their favorite celebrities.
To shut down the rumours even further, Sheila shared a follow-up video showcasing her stomach, proving that she was not, in fact, pregnant. Despite the unwarranted attention, she expressed gratitude to her fans for their wishes and prayers.
Last year, Sheila embarked on a weight loss journey that saw her shedding her trademark curves. She later revealed that her motivation was the Covid-19 pandemic and losing loved ones, combined with her advanced age, which made her strive for a healthier lifestyle.
"The second thing that gave me a wake-up call is that I am advancing in age. Not that I am an ancestor or anything but you are just thinking that already my bandwidth of coping with things is faulty and life is not necessarily getting easier. But you have to get stronger," Sheila said. "How do you get stronger when the first thing you wake up in the morning is that you are tired? This was a warning bell, and I realized I could not fix the problem I was having with dieting."
Related Topics