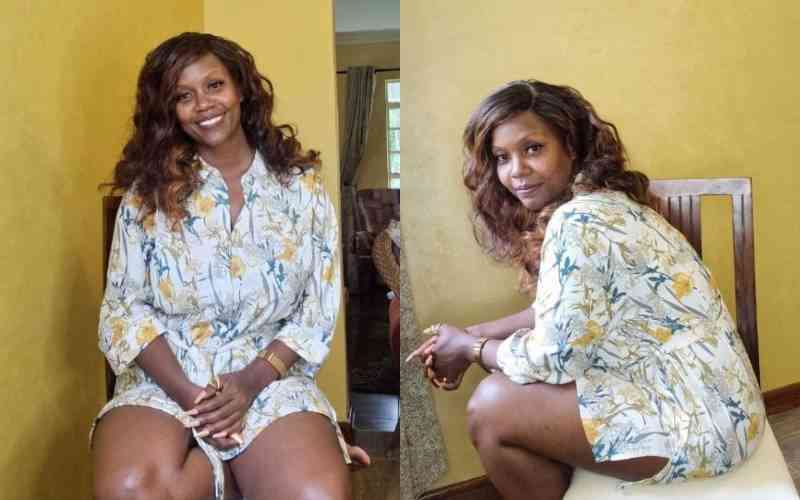 Kenyan singer and actress Sanaipei Tande is at the center of a social media storm after a section of Kenyans accused her of posting 'semi-nude' photos. Tande posted three photos on her social media platforms on Tuesday, May 2, showing her in a short-patterned dress, slightly exposing her thighs.
The photos were accompanied by a caption that read, "Vile inafaa!! Goodmorning," which was accompanied by a smiley emoji. The images, which attracted a lot of attention, sparked heated debates on Twitter.
View this post on Instagram
However, others came to her defense. Singer Suzanna Owiyo spoke in support of Tande, saying that there was nothing wrong with her dressing, and that ladies should be free to be themselves, regardless of their age.
She wrote, "Let Sanaipei Tande be. I don't see any problem with her dressing & to all ladies out there, no matter your age, be you, do you. Let no one tell you that you're ever past your prime."
King Shirley also defended the singer, writing, "That woman just lives her life being unproblematic, and y'all are ugly beings from the inside out." Kevin Kiprich said, "Sanaipei Tande is one of the very few women that still looks fine in comparison to her age unlike wengine and that's a fact."
Acholah Collins wrote, "@Sanaipei_Tande is beautiful and a sovereign individual. Simply stop viewing her photos and videos if they are making you uncomfortable. I've been watching her videos since I was in school, and she has not done anything out of what she used to do."
Dennis Mukoya also came to Tande's defense, saying, "You've earned your fame & success the right way & we give you your plaudits for it. Those yapping about y'r enduring charm are merely disgruntled with their empty lives & washed-up mates."
Sanaipei Tande is a well-known Kenyan singer, songwriter and actress.
She first gained fame in 2004 as a member of the music group, Sema, before venturing into a solo career in 2008. She has since released several hit songs, including "Amina" and "Mfalme wa Mapenzi", and has also appeared in a number of popular television shows and movies in Kenya. She has also won several awards for her music and acting, including the Kisima Music Awards and the Kalasha Awards.
Sanaipei Tande has not responded to the criticism on Twitter.
Related Topics