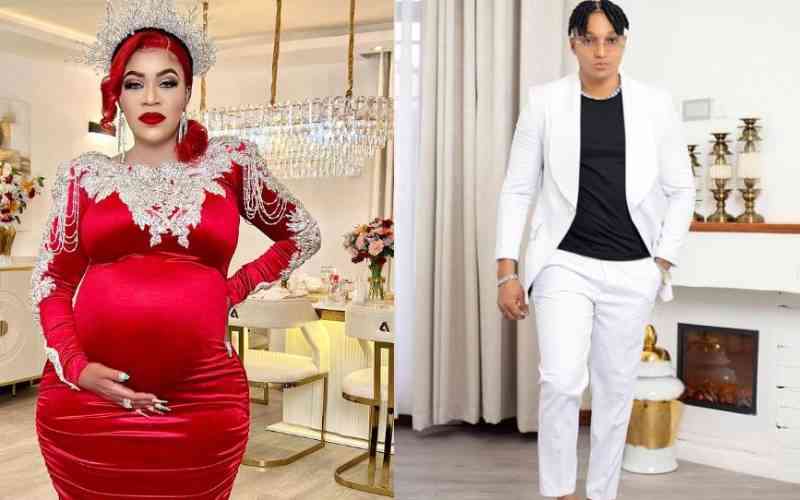 Kenyan celebrities have increasingly adopted clout chasing as a norm, and socialite Vera Sidika is no exception. Recently, Sidika's Instagram activity has left fans wondering about the state of her relationship with singer Brown Mauzo. She removed the "wife" title from her bio and unfollowed Mauzo, while also deleting all photos of him except for one where she announced the birth of her first child Asia.
This move comes after Mauzo also deleted photos of Sidika from his account and unfollowed her, choosing to only follow his two daughters.
Despite all the speculation, Sidika recently cleared the air on her marital status, revealing that she and Mauzo are legally married, even though they have not had their wedding ceremony yet. She promised her followers that their wedding would be the biggest in Africa.
However, fans are still speculating about the state of their relationship, especially since Sidika is heavily pregnant, and rumors are flying that she has given birth. It's unclear whether there's trouble in paradise or if the couple is clout chasing to keep fans in suspense about the announcement of their second child's birth.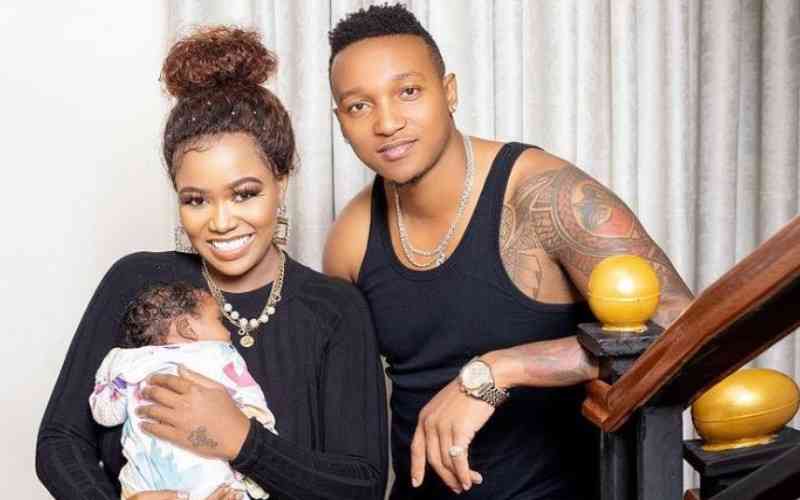 But Sidika is no stranger to controversy. In fact, she has often been accused of chasing clout and using her personal life to remain relevant in the public eye. In October 2022, she caused a stir when she announced that she had undergone surgery to remove her famous butt. Many of her fans were shocked and saddened by the news, as Vera had built her career and reputation on her hourglass figure.
Sidika claimed that the implants had adverse side effects on her body and even threatened her life. She promised to share videos of the surgeries with her followers and even released bits of the footage, showing wires on her legs and chest. However, instead of releasing the full footage of the procedure, she dropped a song called "Popstar" on her YouTube channel, leaving thousands of her fans disappointed.
Many people accused Sidika of joking about a sensitive topic to chase clout, urging her to apologize for fooling millions of people. Sidika later claimed that people were mad at her because they were ready to troll her new transformation if she had undergone a booty reduction surgery.
Despite the criticism that she often faces, Sidika remains one of the most talked-about celebrities in Kenya. Her fans continue to follow her every move, eager to see what she will do next. It seems that clout chasing has become a trend among Kenyan celebrities, and it remains to be seen what the future holds for Vera Sidika and Brown Mauzo's relationship.
Related Topics