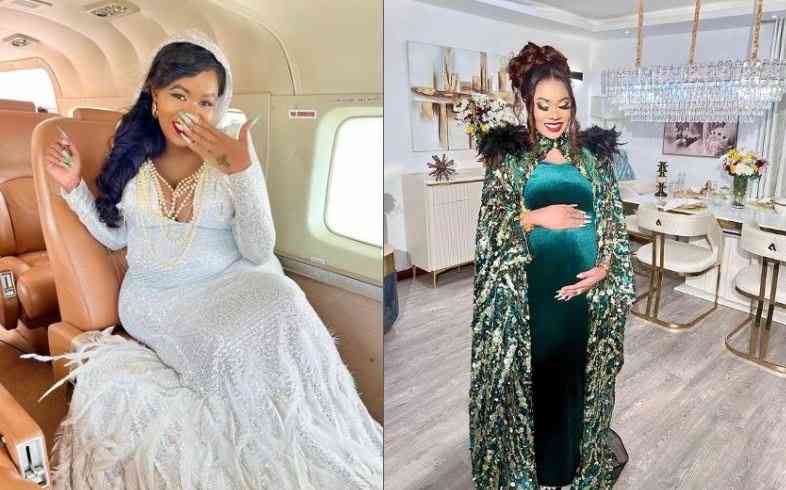 Popular socialite Vera Sidika is calling on her followers to lend a helping hand to those in need during these challenging times. In a heartfelt message on her Instagram stories, Vera, who is known for her luxurious lifestyle, shared a direct message (DM) she received from a struggling parent who had not eaten for several days.
Moved by the woman's plight, Vera sent her an undisclosed amount of money, which is believed to be more than the requested amount, to the phone number the woman had shared. Vera also expressed sadness that the woman was borrowing money just to pay off another debt. However, Vera's response was not only financial; she also offered the woman a message of hope and reassurance that things would get better.
In her posts, Vera emphasized the importance of checking on each other during these difficult times, explaining that people are going through tough times, and it's essential to offer support where possible. She urged her followers to reach out to their neighbors, friends, and family members and help where they can, emphasizing the need to be each other's keepers.
"Please check your neighbors, friends, and family and help where you can. I randomly do this every time I come across such and never post. Only posted to motivate you to do the same when you can. Always be your brother's keeper. Things are tough out here," Vera wrote.
Vera acknowledged that not everyone who asks for help online is a liar or a con artist, and some people genuinely need assistance. She encouraged her fans to follow their instincts and help where they can. She recounted her experience with the mother of two, saying that it was only after she had helped the woman that she realized the mother had no money in her Mpesa account.
Vera's message struck a chord with her followers, who also came to the aid of the struggling mother of two. Many of her fans responded to the message, asking how they could help, while others offered to buy food for the woman. This gesture of kindness from Vera's followers shows that her message of empathy and support resonates with many.
In her Instagram stories, Vera lamented the fact that some people take basic necessities like food for granted, yet some struggle to get even a single meal. She urged her followers to appreciate the little things in life and to understand that not everyone has access to the same resources and privileges.
"You had breakfast, lunch, snacks, and planning for supper you even probably didn't finish food and threw it away. Do u know what people are going through out there? we need to appreciate life & the little things. it's not the same for everybody," she wrote.
Vera made it clear that her message was not intended to show off or attract media attention but to motivate her fans to lend a helping hand whenever possible. She also revealed that she is considering starting a foundation for single mothers, which would help them find employment and provide for their children.
"I love kids so much and hate seeing them suffer. Guess apart from helping with food, we can as well try find jobs for the mums so they can atleast provide for their babies," wrote Vera.
Related Topics