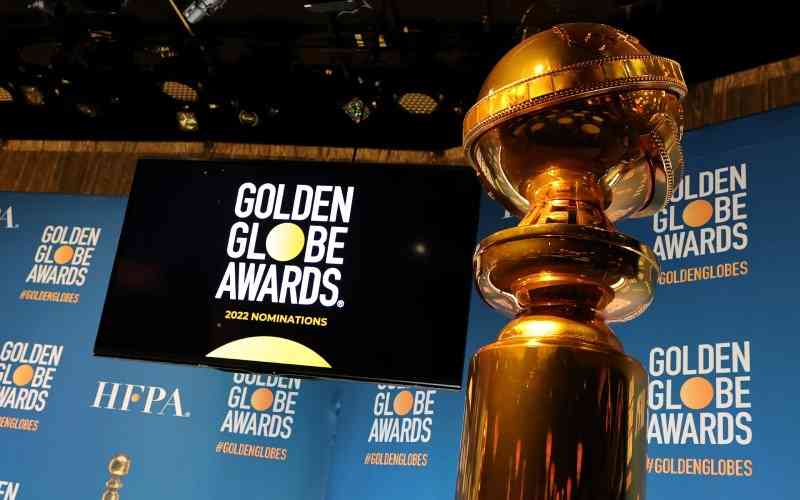 Golden Globes has announced a heavily expanded voting body for the 81st Annual Golden Globe Awards with the addition of 215 international voters.
Combined with the current 95 members, there are now a total of 310 voters, surpassing a pledge to increase the size and diversity of the voting body.
The new breakdown is 25% Latinx, 14% Asian, 10% Black, 9% Middle Eastern, and 42% White. At least 17% of the voting body self-identifies as LGBTQIA+.
"We have exceeded our goal of reaching 300 voters for the upcoming 81st Annual Golden Globe Awards thanks to an extensive global recruitment effort," said Helen Hoehne, President of the Hollywood Foreign Press Association (HFPA).
"We are excited at the unprecedented achievement in building a truly global voting body where 58% self-identify as ethnically diverse."Previously, the voting body of the 80th Annual Golden Globe Awards consisted of 200 voters with 52% self-identifying as ethnically diverse. For the upcoming 81st , an increase in diversity is also accompanied by an increase in the number of new countries represented.
The voting body now represents a total of 76 countries, including international voters from newly added countries such as Cameroon, Costa Rica, Cuba, Guatemala, Kazakhstan, Malaysia, Serbia and Tanzania.
"The efforts put forth to identify, engage, and actively recruit diverse voters is strong evidence of the commitment by the Golden Globes to follow through on its promises to expand and reshape itself," said Neil Phillips, HFPA Chief Diversity Officer.
"It shows that with the right leadership, effective community partnerships and an unwavering focus, we can achieve remarkable and transformational diversitygrowth."
The criteria for international voters include residing outside of the U.S. and possessing verified entertainment journalistic clippings for international media outlets including print, broadcast, radio, photography and online. These applications were reviewed and qualified by the Credentials Committee,which is composed of a majority of outside independent journalism and entertainment industry professionals.
International voters will be subject to a Golden Globe Awards Code of Conduct. Biographies, photos and listings of outlets will be updated soon on the Golden Globes website. The 81st Annual Golden Globe Awards will take place on Sunday, January 7, 2024.
Related Topics