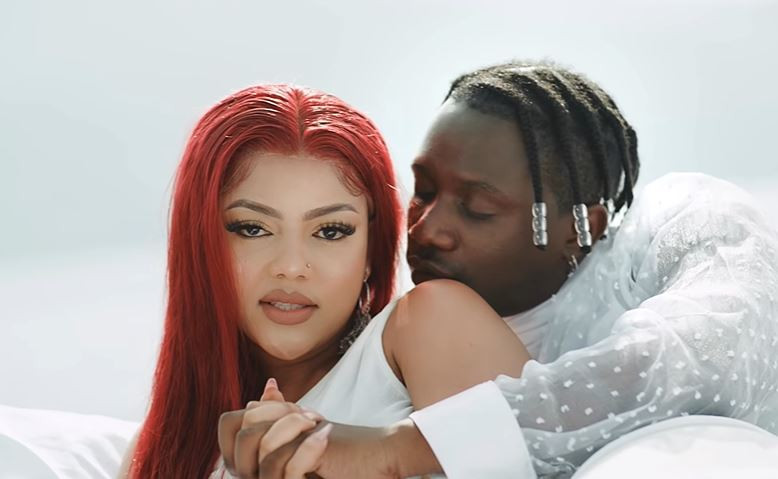 Barely three years after his publicized break up with his girlfriend, Tanzanian singer Rayvanny seems to be warming up to get back together with his baby mama Fahyvanny. This is after the celebrated singer featured her in his latest music video and now he has hinted that he will feature her again in his next video.
Sharing the news on Instagram, Rayvanny went all out to shower Fahyvanny with praises, saying that she will appear in his next song.
"Kwa jinsi alivyo chombooo nashoot nae tena my next video," he wrote. Fueling the rumor further, Fayma also known as Fayvanny, responded to the comment by simply referring to the singer as her husband, "Mume wangu," she wrote.
A quick look at her page on Instagram shows that she is already referring to herself as Rayvanny's wife. The two have been the subject of discussion since last weekend when Rayvanny released a new song featuring her. In the song, titled Forever, Rayvanny promises to love her forever.
With such a clear indication that the two are now an item again, Rayvanny in the song goes ahead to claim that it his wish to be buried next to her when death comes knocking on their door.
Fahyvanny and Rayvanny's relationship came to end sometime in 2020 when it emerged that the singer had cheated on her. Shortly after their break-up, Rayvanny announced that he was then dating Paula Kajala and went public about their relationship almost immediately.
However, Fahyvanny took a jab at the singer with whom they have a baby boy together. Through a series of posts on social media, Fahyvanny accused Rayvanny of being a dead-beat father to their son and always neglecting them.
In a twist of events, in September last year the Bongo star confirmed his split from his then girlfriend Paula Kajala. Rayvanny announced the split during a live performance at Sumbawanga, Tanzania, saying he made peace with his heart and parted ways with Paula.
"Don't allow love to confuse you, don't liken love to food, I made peace with my heart and ended my relationship with Paula," Rayvanny said at the time.
Related Topics