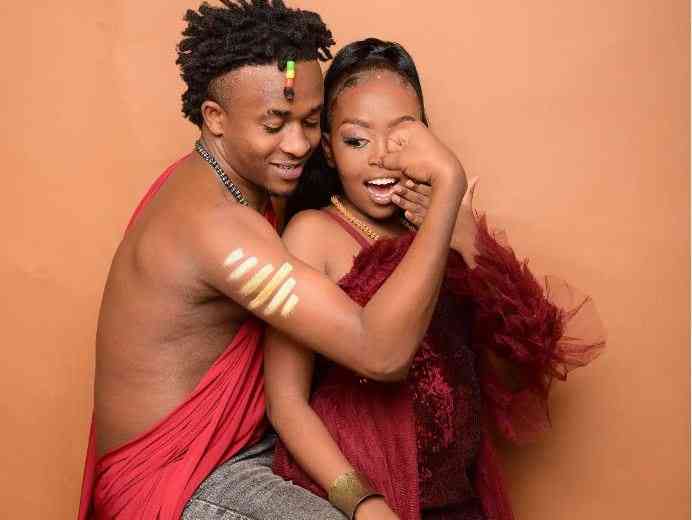 Content creator Carol Katrue has put to rest any rumors that she is seeking attention by announcing her second pregnancy. In an interview with Mungai Eve, Katrue disclosed that she is expecting again, only a month after delivering her first child.
During the interview, she said that she took a home pregnancy test which came back positive, but she is yet to confirm the pregnancy with a doctor.
Katrue also advised women who find themselves in a similar situation to never terminate their pregnancies. She mentioned that if her pregnancy is confirmed, she will keep it and raise her children with love and care.
Katrue also addressed rumors that she was clout chasing by announcing her pregnancy, saying "Hakuna haja ya kuclout chase mimi nilipima nikaona line mbili," which translates to "There's no need for me to clout chase, I took the test and saw two lines." Katrue clarified that she shared the news online simply because she wanted to share it with her fans and followers.
On March 18, 2023, Katrue posted a picture of a pregnancy test kit on her Instagram stories with the caption, "There is fire on the mountain." Her boyfriend, Miracle Baby, shared the same picture and wrote, "...ni wiki tatu tangu delivery ya mjunior hii nayo imejitokeza," which translates to "It has been three weeks since the delivery of our junior, and now this has come up. Babe, I'm sorry." Miracle Baby has four other children with different women.
Katrue and Miracle Baby have been open about their relationship and have often shared pictures and videos of themselves together on social media. The couple welcomed their first child together on February 18, 2023, and they appear to be excited about the prospect of expanding their family.
Related Topics