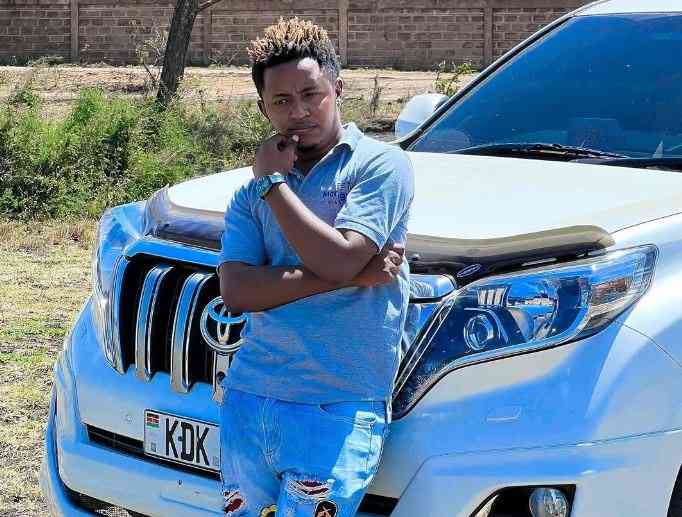 The internet is a vast space that has given rise to a new breed of professionals known as content creators. Thee Pluto is one such individual who has made a name for himself on the streaming platform, YouTube.
But, for a while now, Pluto has been embroiled in a storm of allegations that he is a fraudster who scams people of their hard-earned money. However, on March 7, 2023, he put an end to these rumors by sharing a screenshot of his YouTube earning dashboard, which revealed the millions he has made on the streaming platform.
According to the details of the screenshot, Thee Pluto has made over Sh9 million since joining the platform. He accompanied the screenshot with a message that read, "It's not my wish to share a screenshot of my YouTube earnings today, having it in mind that I am a businessman and I do a lot of things."
This message was in response to a series of questions posed to him by fans, who had heard rumors about him defrauding people online. The content creator shared the screenshot to clear the air about these rumors and put an end to the accusations that he is a scammer.
He went on to add, "For a few months, I have been branded as a scammer, and people questioned my source of wealth. I lost all my brand endorsements because of a simple lie. I thank God I invested. Sometimes before you judge, ask."
Thee Pluto's YouTube channel has over 700K subscribers, and most of his videos have gathered over one million views. While it's evident that his content has resonated with his audience, and he has worked hard to build his brand, the allegations of fraud have put a dent in his reputation.
It is worth noting that this revelation comes at a time when the young father has hinted that he might delete all his social media platforms to live a private life. In a recent post, he wrote, "I share this because my time on socials is almost coming to an end. Let's enjoy the few months left."
It remains to be seen whether this decision is related to the accusations against him or if it is a personal choice to take a break from social media.
Related Topics