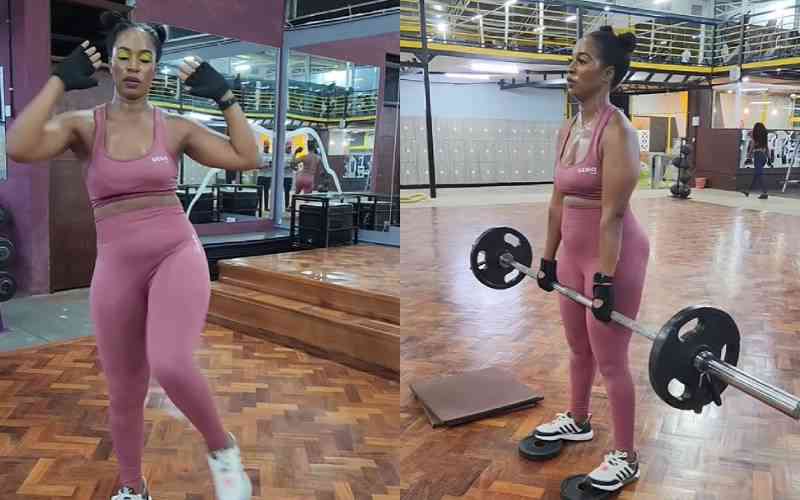 Content creator Diana Marua is known for being open and honest with her fans on social media. She frequently shares updates about her personal life, including her journey as a mother and her recent efforts to get fit.
In her latest Instagram video, Diana showed herself working out at the gym, determined to get abs after giving birth to her third child just a few months ago. However, some of her followers were quick to criticize her for wearing makeup to the gym, suggesting that it was unnecessary and even unhygienic.
Diana was not deterred by the criticism and responded to her fans with a video of her removing her makeup after leaving the gym. She explained that she had been at a shoot earlier and did not have time to remove her makeup before heading to the gym.
"I know some of yall are wondering why I have makeup on while working out ..well I was at a shoot earlier. Hit the gym. I didn't have makeup remover...moving on swiftly," she said.
View this post on Instagram
Diana's response to the criticism was met with support from many of her fans, who praised her for being real and authentic on social media. She encouraged her followers to do whatever makes them happy and not to worry about what others think.
"Yall all about oh 'mbona unaworkout na makeup makeup hadi kwa gym', guys you just have to see the negative in everything, you can't be positive about anything. Huwezi fikiria tuu pengine huy mtu alikuwa na siku mrefu, sio ati its in the morning," she said. "You guys just like kutafuta tuu stori kutafuta tuu kitu negative mkuje mseme."
Diana's message of positivity and self-love is an important one, especially in today's world where social media can often be a breeding ground for negativity and hate. Her response to the criticism shows that she is not afraid to stand up for herself and that she will continue to do what makes her happy, regardless of what others may think.
Related Topics