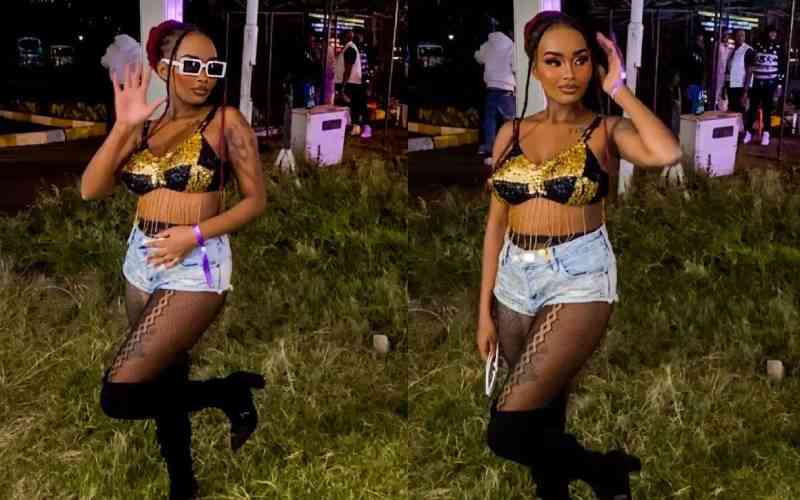 YouTuber Georgina Njenga, a first-time mother, has recently come forward to speak about her experience with mommy shaming. On March 5th, Georgina shared her experience on Instagram stories, discussing the criticism she has received from online critics about her parenting skills after attending the Shoke Shoke concert.
She noted that people have been quick to judge her for enjoying social activities and partying, even though she spends most of her time at home with her child.
"It's crazy, I can be in the house six out of seven days, but that one day, everyone will try to make me feel bad for going out," said Georgina.
Georgina pointed out that what makes the situation even worse is that the same questions are not directed towards the father of her child. She expressed that questioning a mother about her baby's whereabouts while she is out having a good time is a form of mother-shaming that creates unwarranted guilt in mothers. She believes it's time to stop perpetuating this harmful behavior and start supporting mothers instead.
Moreover, Georgina shared her personal struggle with postpartum depression, which she experienced due to her reluctance to seek help and overworking herself in the first three months of being a mother.
Georgina stated that she did everything by herself as she was afraid of being a lazy mom and didn't trust anyone with her child. She didn't leave the house unless it was for clinic visits, which led to a loss of self-identity and falling into postpartum depression.
"I didn't leave the house only when going to clinics. I lost myself so much that I never thought I would overcome it. I fell into postpartum depression. I'd cry so much, I blamed her dad when it was no one's fault," she wrote.
Georgina clarified that being a mother is only one aspect of her identity and encouraged other young mothers not to let unsolicited comments affect them. She emphasized that they have many talents and strengths beyond motherhood and should not be judged for pursuing their dreams.
Georgina's message resonates with many mothers who face similar challenges, and her story serves as an inspiration to many. She hopes that her story will encourage young mothers to embrace their individuality and not let anyone make them feel guilty for being themselves.
"Being a mom is always going to be a priority if I'm somewhere and I get a call something is not okay I would not hesitate to go home immediately," said Georgina.
Georgina Njenga and her partner Tyler Mbaya welcomed their first child, Astra, in May 2022. As a new mother, Georgina has learned that self-care is essential, and she encourages other mothers to prioritize it. Being a mother is challenging, but it doesn't define everything a woman is capable of, and it's time to start supporting mothers instead of criticizing them.
Related Topics