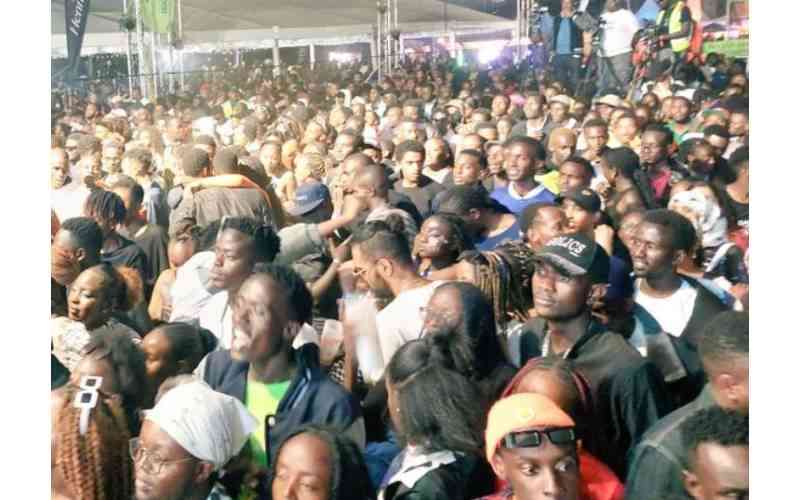 The highly-anticipated Shoke Shoke concert took a turn for the worse as a security lapse led to rowdy gangs of youths committing acts of violence and robbery. Despite hundreds of fans, mostly young people, having bought tickets to attend, muggers saw an opportunity to take advantage of the event.
The chaos began as gangs of youths gathered along the busy Parliament road, where the regular entrance to the concert was located, to mug unsuspecting concert-goers. Reports of violence and robbery began to pour in not only from the venue itself but also from the adjacent Taifa street and Kencom areas where gangs raided fans, stealing phones and other valuables and even resorting to physical violence.
The situation worsened as the night went on, and the concert eventually ended around 4 am. As fans were leaving the venue, the rowdy gangs became more aggressive, leading to the police having to intervene. Tear gas was deployed to disperse the crowd, and it was only then that some semblance of order was restored.
Amidst all this chaos, female fans were at an even greater risk, as they fought for their lives in a near stampede situation that left some injured.
While the concert-goers were eager to enjoy an evening of music and entertainment, the events that took place that night were a stark reminder of the need for heightened security measures at public events.
Related Topics