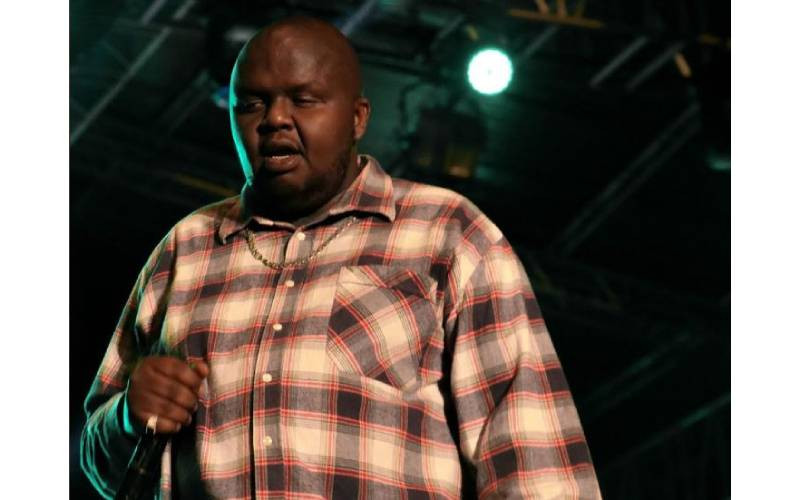 Kenyan artiset Mejja, known for his upbeat and energetic performances, struggled to give his best during his performance at the Shoke Shoke festival.
The festival took place at the Kenyatta International Convention Centre (KICC) on March 4th and featured headliner Arya Starr, as well as other Kenyan acts like Khaligraph Jones, Boutrous, The OnlyRosa, and Mejja himself.
Despite his efforts to get back into music and release new music, Mejja struggled with his performance at the Shoke Shoke festival.
He came to the stage after Khaligraph Jones, who joked that he had been to the stage before Mejja because he wanted to invite him after "his condition."
Throughout his performance, the hype emcees had to back him heavily with playback and crowd hype, as his voice was low and he didn't have his usual energy.
Mejja was doing his first performance in two months, having taken a break from music due to throat problems. He had spoken to Mseto East Africa's Willy M Tuva about his condition and how his doctor had advised him to take a break from music.
In 2022, Mejja had to cancel a show in Australia due to losing his voice, which he attributed to performing frequently without access to proper medication. He ignored the symptoms until he saw spots of blood after clearing his throat, which forced him to take his condition seriously.
Related Topics