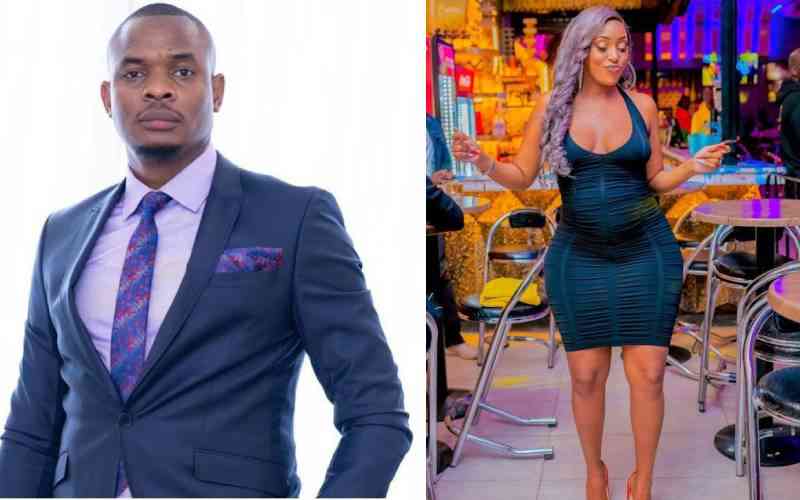 Social media has been buzzing with speculation about the possible breakup of socialite Amber Ray and her fiance, Kennedy Rapudo. Despite the couple announcing that they are expecting their first child together, there have been several signs that the relationship may be on the rocks. The pair recently unfollowed each other on Instagram, and Amber deleted photos of their Christmas family gathering and recent vacation together from her timeline.
Furthermore, neither Amber nor Kennedy has addressed the matter, leaving many in suspense. However, Kennedy shared a cryptic message on his Instagram stories that could be seen as alluding to their situation. He wrote, "Sometimes holding on does more damage than letting go."
It's worth noting that the couple had only recently moved into a new house with their blended family, which includes Kennedy, his daughter, Amber Ray, and her son. In addition, the couple announced their engagement during Amber's birthday celebration in Dubai, just a few months ago.
Despite these positive developments, there have been hints of trouble in paradise. In September last year, Amber and Kennedy broke up due to "structural irreconcilable differences." However, they reconciled just a month later after Kennedy apologized with a bunch of roses and other romantic gestures. They seemed to be going strong since then, and their pregnancy announcement seemed like a sign of their commitment to each other.
However, the recent unfollowing and deleted photos have reignited the rumours of a potential breakup. Adding to the speculation, Amber responded to a fan's comment on one of her recent Instagram posts, saying that her unborn child would stay with her, with or without the father present.
"This baby is here to stay whether baba ako or not coz I can comfortably be both...bila drama za pesa ya upkeep," wrote Amber.
While it's unclear whether this was a direct reference to her relationship with Kennedy, it has certainly added fuel to the fire. For now, it remains to be seen whether the rumors of a breakup are true or not.
Related Topics