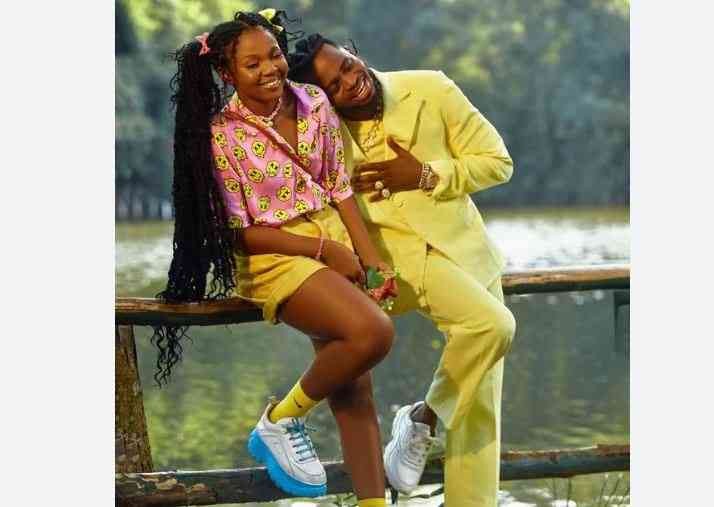 Zuchu, Tanzanian singer and rising star, is no stranger to making headlines. The self-proclaimed "Queen of Bongo" has quickly made a name for herself in the music industry, and her success has garnered a lot of attention. But recently, it's not just her music that has been making waves - it's also her rumored romantic involvement with her boss and mentor, Diamond Platnumz.
On Valentine's Day, Zuchu took to Snapchat to share a heartfelt message from Diamond that left her in tears. In the letter, Diamond explained that he didn't want to give her a gift on Valentine's Day just for the sake of it, but rather because every day is special to them. He expressed his love for Zuchu and how she had changed his view of Valentine's Day, saying that he loved her every minute and every second of their lives. He ended the message by wishing her happiness and prosperity, and even made a joke about her buying more land and houses in Zanzibar.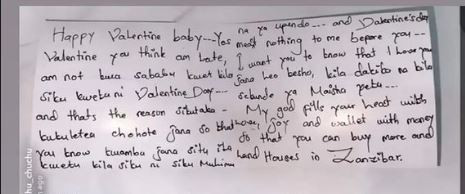 Zuchu was clearly touched by the message, and could barely contain her emotions as she shared it with her fans. "I'm crying like a baby. He's going to kill me," she said. The post quickly went viral, with fans speculating about the status of their relationship.
This isn't the first time that Diamond and Zuchu have sparked rumors about their relationship. The two have been seen together frequently and have even been referred to as "husband and wife" by Diamond's family members. However, they have yet to officially confirm their romantic involvement. Despite the uncertainty surrounding their relationship status, it's clear that Diamond's Valentine's Day message meant a lot to Zuchu.
The pair's close relationship has also raised eyebrows in the industry. Diamond is the founder of the record label Wasafi, which Zuchu is signed to, and some have questioned whether their rumored romance is appropriate given the power dynamic at play. However, others have argued that as long as their relationship is consensual and does not interfere with their work, it is their personal business.
Regardless of their relationship status, it's clear that Zuchu and Diamond have a close bond. They have collaborated on several songs, including "Cheche" and "Litawachoma," which have been massive hits in Tanzania and beyond.
As for their rumored romance, only time will tell whether they will confirm or deny the rumors. But in the meantime, their fans will continue to speculate and eagerly await any new developments.
Related Topics