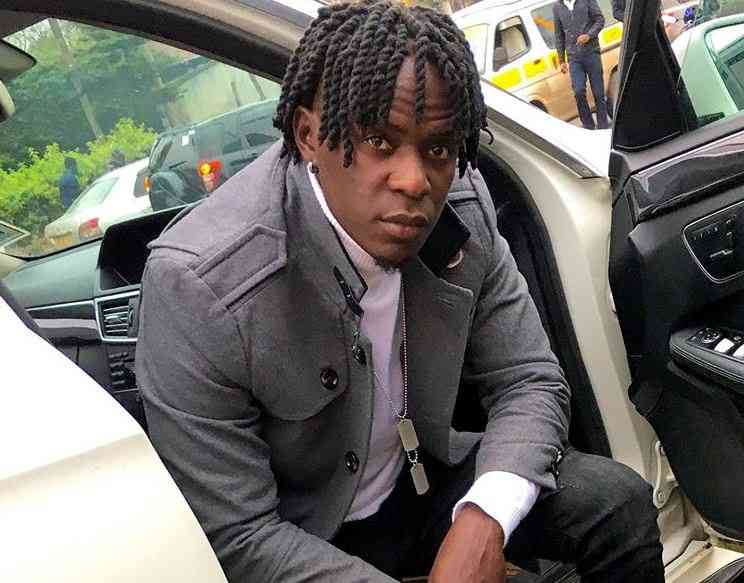 Singer Willy Paul has expressed his disappointments on some vloggers. Responding to claims that he had neglected his mother, Willy Paul said he was tired of everyone willing to use his name to chase clout.
Through social media, the singer said he had worked hard to build a brand around his name, only for people to spread rumors and misuse it.
"I think I've had enough manze. I've worked for this name saaana. Nikiona how people use my name for clout inaniweka tu uzuni.. hakuna kitu imeniuma kama hii.. yaani my mother is very sick alafu some clout chaser anakuja kumtaja kwa uwongo?" he said.
It all started when a blogger shared a photo standing in front of an old mud house with rusted iron sheets and captioned it, "This is where Willy Paul's Mother lives."
Even though it's unclear whether the I Do hitmaker will take any legal action, he announced that he was looking for the said blogger.
"Basi angenitaja tu coz mimi watu wamezoea... why drag mamangu kwa upuzi?? Please anyone with information ya place uyu jamaa anaweza patikana akuje atusaidia hapa," he added.
Last month, Willy Paul disclosed that he would only take part in a reality show if he received a massive $1 million payment (Sh123.55 million). To the surprise of his fans, he said he turned down an invite to a reality show that he felt was overrated.
"It's 2023. 1 had to turn down a reality show that's overrated man! Anyway, I'm not a reality show type of person. I got what we call real talent as far as music is concerned. So I don't need such things and if I must be part of such then pay me $1 million…for now, please go with the affordable brands not me please and I mean this in a good way," Willy Paul wrote, adding that, "I know they're all waiting for me to drop a song ndio wote wakimbie kutoa. Let me make this clear, it's a new year and I'm not competing with anyone but me," said Willy Paul.
Last year, the Saldido records founder advised musicians to cut down on chasing clout and put effort in producing quality content.
"My prayer for the Kenyan music industry. More work less clout! Very soon you will remember these words," he wrote.
Related Topics