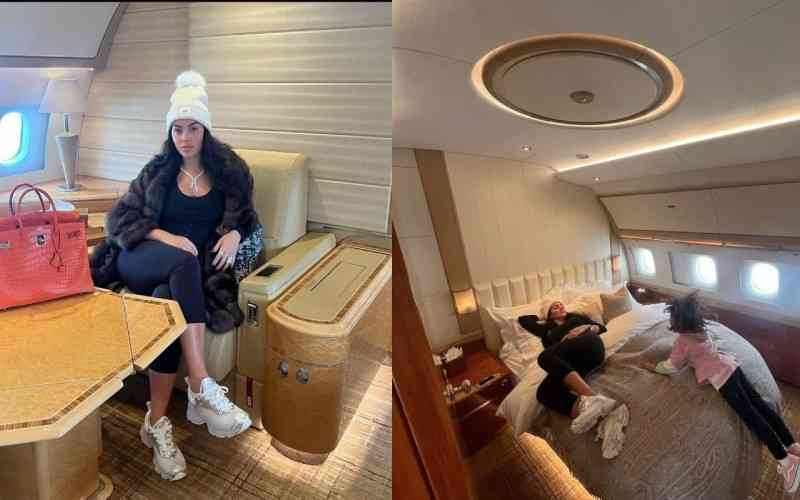 It is January, and with many people having blown away their hard-earned cash with the just-ended holidays, a new source of revenue is welcome. Some will be looking for new jobs or side hustles just to make ends meet.
How then, would you show up for a new job? Drive, ride, or walk? If you are Christiano Ronaldo, you fly on a private jet.
For such a figure, you do not just show up at the local airport but get to park your private jet on a special slot. In photos shared via Twitter reportedly by his partner, Georgina Rodriguez, the private jet oozes luxury for a person changing employers.
The Sh5 billion Gulfstream G200 plane, according to the images, has all the amenities needed by the footballer's young family with a cabin measuring 7.44m and 2.19m. It can reach top speeds of 900 km/h, allowing the superstar seamless travel between any two cities.
Rodriguez was pictured sitting on one of the three cozy divan seats while placing her designer bag on a table and spotting an expensive necklace.
She does not shy away from revealing the fine things she enjoys in life. She also showed what it means for a lady to stick with her man when he is going through a rough patch.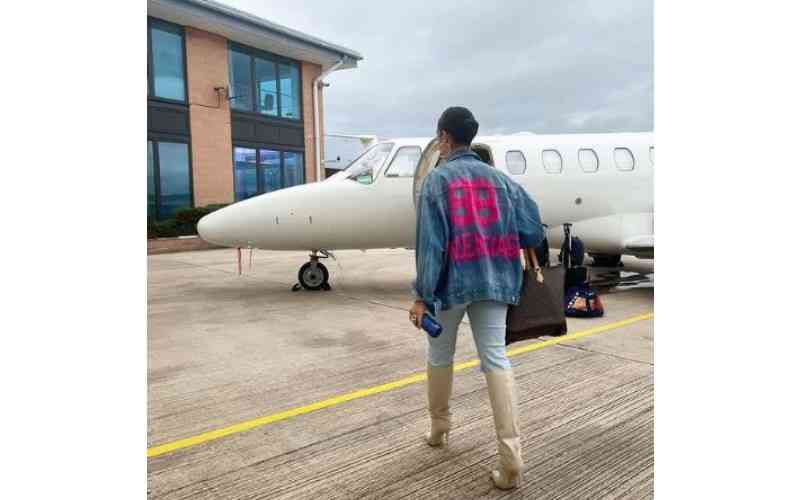 In his few days of joblessness following his departure from Premier League side Manchester United, Rodriguez gifted Ronaldo a new Rolls Royce worth more than Sh30 million just a week ago.
In another image, Rodriguez is pictured lying on a double bed with one of the children in what could be easily confused for a room in a five-star hotel. Only the plane windows give away such impressions.
Other amenities include an electric oven, a refrigerator, satellite phone and a lavatory. "All this allows [Ronaldo], his partner Georgina Rodriguez, and his children, to keep occupied while onboard," says the aviation publication, Simple Flying.
View this post on Instagram
According to recent media reports, the footballer has started to feel pressed for space in the plane and could do with a much bigger plane. He has subsequently put the jet on the market for an undisclosed amount.
In the meantime, it can be available for hire when Ronaldo is not using it for close to Sh1 million an hour.
"For those who rent the plane for use now there is also an elaborate in-flight movie of Ronaldo's greatest goals collection," says the Sun newspaper. Any takers?
Related Topics