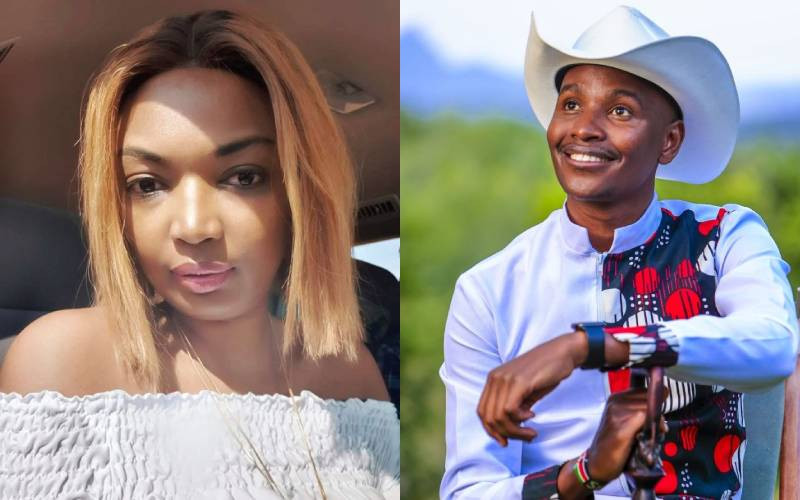 Samidoh and Karen Nyamu
Probably the country's most recent celebrity split in 2022 that played out publicly. Their secret fling has resulted in not one, but two babies.
This until a viral online video emerged where the controversial politician is seen jumping on stage and interrupting Samidoh's performance.
In the clip, Karen is seen dramatically accosting Samidoh who was in the company of his wife Eddah at an entertainment joint kicking off a feud that would last way long until she was forcefully whisked away by club personnel.
She later took to social media to condemn her conduct blaming it on intoxication before declaring she was not only off the bottle, but the relationship for good.
Nadia Mukami and Arrow Bwoy
Thousands of fans who regarded the two as the ultimate emerging power couple locally were met with shocking news after Nadia announced on her social media that the two were no longer an item.
This comes after the two who had managed to keep their union a secret with curious netizens only speculating by keenly observing their radar.
Burdened by the numerous calls by organisers seeking to book them together this festive season, Nadia took to her social media to drop the bombshell.
Arrow Bwoy has been reluctant to comment about the new development, only releasing his latest jam, Daraja, a song depicting no one is safe on the bridge of love, seen by many as a cryptic message of the tumultuous phase their relationship underwent.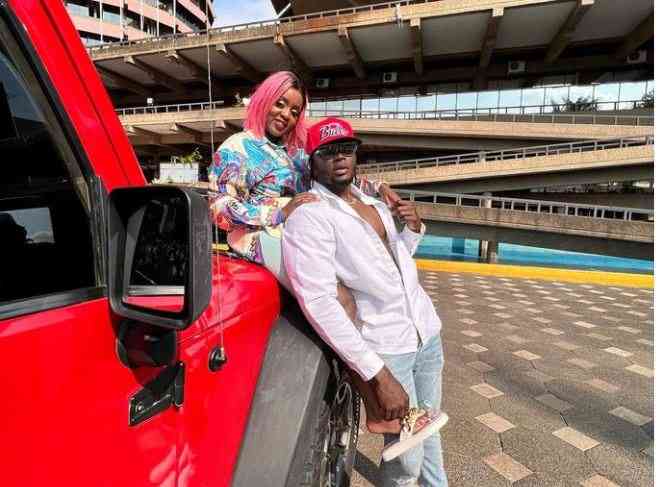 Vivian and Sam West
When Vivian and motivational speaker Sam West first linked up, they hit the ground running and before long they announced they were an item.
To prove things were spiced up, West went ahead and proposed to the singer whose music he was then managing, on live television. Years down the line and a couple of convoluted social media posts suggested their union could be on the rocks with phases of separation.
At one point the singer and his manager asked their fans to remember them in prayer. Sadly, the boat seemed to have sunk in murky waters when Vivian confirmed the break-up via a social media status.
It is still not clear the reason behind the break-up with Sam posting a cryptic message; "I don't blame Murife. Sometimes, a man has to run otherwise he'll die." The two had a child each from previous unions.
Amber Ray and Jamal
Faith Makau popularly known as Amber Ray is no stranger to relationship frustrations. In the last couple of years, she has let in her fans to her love life and drama with industry pundits alluding that she probably sought comfort in romance.
Alleged to have had multiple failed relations with politicians, musicians and even expatriates most of which culminate in dramatic showdowns on social media.
Despite her romantic ups and downs, she still remains adamant and it seems to be paying off. After breaking up with a much publicised fling with the city businessman early this year, she sarcastically stated in a post, "Those I dated 2021, your certificates are out. Please come and collect them. 2022 intake is ongoing. Chances are limited."
With the dust settled, she finally seems to have got her groove back if claims of her union formalisation with her new flame Kennedy Rapudo are anything to go by.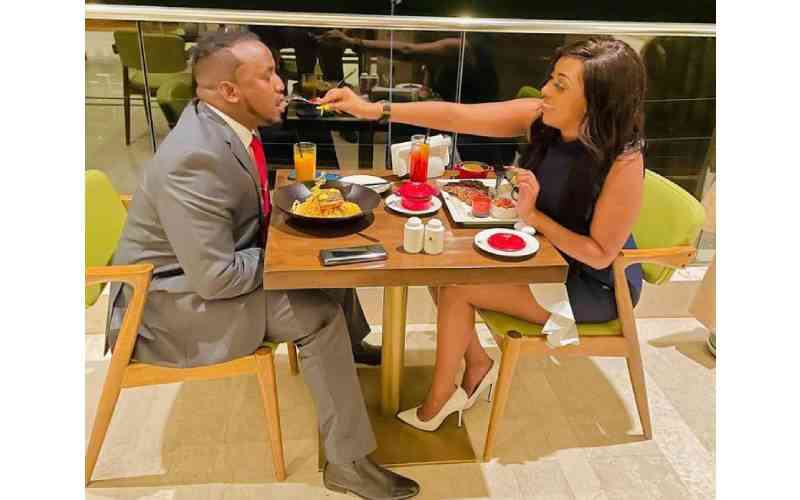 Simple Boy and Pritty Vishi
No one saw the pair of rapper Stephen Otieno Adera alias Stevo Simple Boy and Purity Vishenwa aka Pritty Vishy coming.
Nonetheless, social media fans embraced it and soon details of their hook up became the talk of town owing to numerous interviews with both parties attracting a huge following.
Little was known of their initial hook up, but they faced a tumultuous phase with accusations of lack of intimacy by Pritty Vishy in the relationship.
Finally, they drove the last nail into the coffin and both parted ways. Almost instantly, they both claimed to have bagged the best partners and there were individual talks of each settling down with their new catch(es).
However, given their individual thirst for clout chasing, it was unclear which moments were scripted and what was natural before all talk faded into thin air.
Related Topics