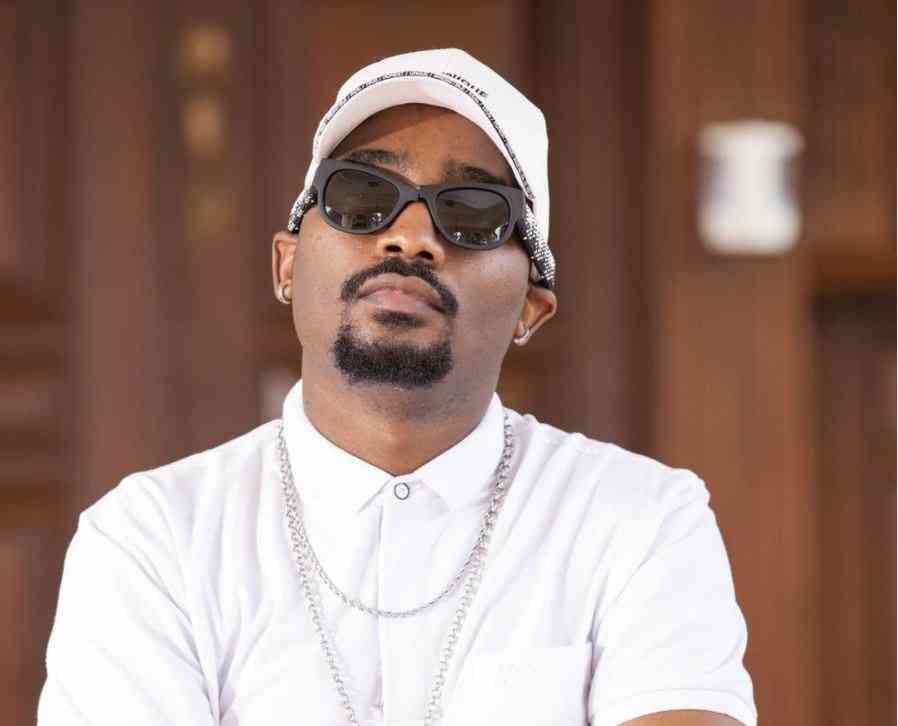 Christopher Thande, Krispah a.k.a Ndovu Kuu is one of Kenya's music producer's and rapper. Undeniably he rose to the ranks of fame after producing his song, "Ndovu ni Kuu" which garnered him a lot of views on social media and attention from fans.
Not only did the song bring him some controversies but has also propelled him to greater heights​.
Last night as the Pulse Music Video Awards (PMVA) nominees were named Krispah was in one of the hotly contested category, Male Video of the Year. Pitted against such heavyweight such as Khaligraph Jones and Mejja, Krispah is fairly new in the game and has to prove his mettle.
In the rather competitive category Khaligraph Jones (Mbona) is up against Mejja (Kanairo), Bien (Inauma), Nviiri (Nikita), Otile Brown (Terminator) and Ndovu Kuu (Maggie), featuring Bien The Baldman.
While Khaligraph Jones and Mejja have won the category before, Ndovu Kuu and Otile Brown have been past contenders with Bien making his entry for the first time as a solo artiste.
"It is a great honour to be recognized and nominated and so I am humbled to have been nominated yet again. As much as we don't make music to be nominated, this spirit helps to encourage industry players and in turn grow the industry. I thank everyone who has been involved in the process and do pray that the best man wins," said Ndovu Kuu as he accepted his nomination.
Will Ndovu triumph against the other contestants? Let's wait and see. All you need to do sis grab your phone and vote for your favourite artists before the main award ceremony that is set to go down at the Carnivore Simba Saloon on 14th December.
Related Topics