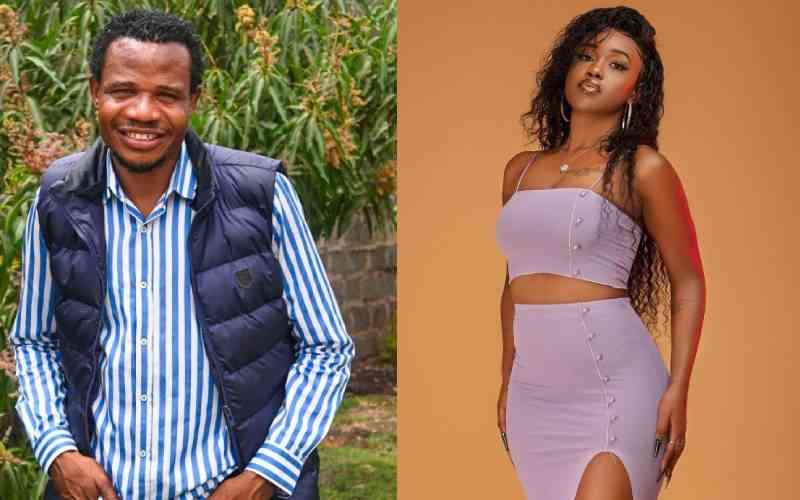 Mumias East MP Peter K. Salasya has announced that he is looking for content creator Azziad Nasenya. The youthful legislator took to Twitter to declare that Azziad fits well for an ambassadorial role in Kakamega County.
"There is this Girl from Luhya land called Azziad Nasenya who made Vaida song go viral. Am looking for her, she is such an inspirational girl who can be a brand ambassador for us in Kakamega County [sic]," he tweeted.
However, his proposal to Azziad caused a stir online among Kenyans, who welcomed the announcement with mixed reactions.
@BrianTobby1: Why are you not recognizing the original owner of the song? Men also deserve to be appreciated, haha Women empowerment.
@BusoloAggrey: Mhesh @AzziadNasenya has a job already, please uplift those who are yet to nurture their talents! They are many Omwami. Nasenya has established herself already buana!
@caxsteve: To be a brand ambassador you must be popular and influential...and it's not a daily job where you earn salary every month.
@iKikosi: Kakamega is not a company that needs a brand ambassador. Haiombwangi hvo. Go direct to the point.
@realsheriff03: Tangu lini county ikawa na brand ambassador omwami...... focus on your work. This not your lane mkuu
@makhaspa: Little does the fellow know that she won't give him any attention .... so, what brand does he want azziad to promote in kakamega when the places reeks of poverty?
His quest to contact Azziad came barely a month after the first-time member of parliament announced that the pressure for him to get married was becoming unbearable. Taking to social media, MP Salasya said he had set up a wife-vetting committee and, so far, had received over 30,000 applications.
"All applications must go through her and the committee is working tirelessly," he said, adding that he had already met one applicant publicly.
His counterpart Lurambi Member of Parliament Bishop Titus Khamala, extended an invitation to his church, stating that he would find a suitable lady to marry.
"Nairobi has so many things now that you are here. As a bishop, I have a church where you'll find a wife from upcountry. The ones in Nairobi have applied lipsticks and have long nails. One-meter-long nails," said the MP.
Related Topics