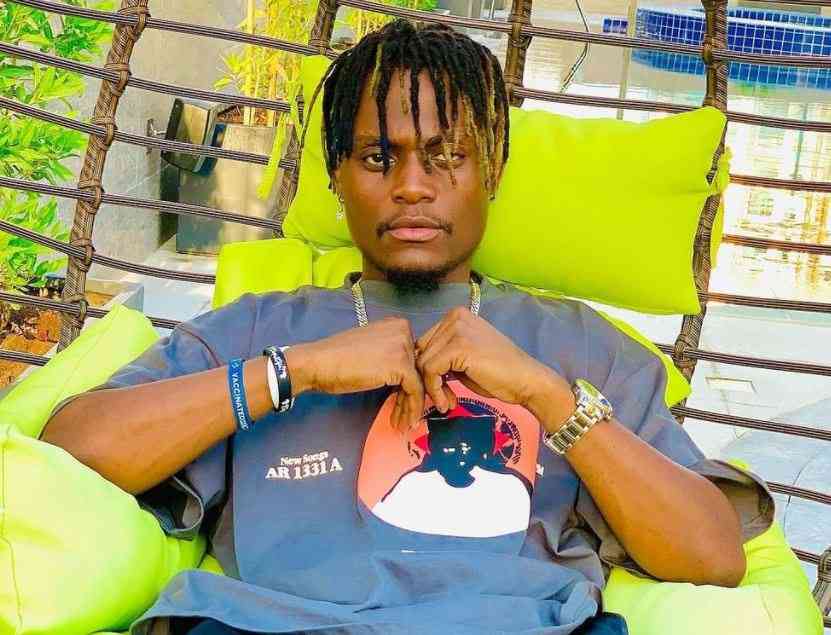 Singer Masauti has revealed plans to reach out to Bahati's wife, Diana Marua, to help facilitate communication between him and the singer.
Masauti said Diana's help would come in handy since the former Mathare Member of Parliament aspirant had been unreachable since the August 2022 General elections.
The Dondosha crooner's concern came about after a curious fan questioned when he would reach out to the father of four for a music collab.
He responded, "I will reach out to Diana because for Bahati, I haven't been successful in reaching out to him since the election period ended."
A quick look at Bahati's social media platforms affirms Masauti's claims that the singer was missing in action, with his last post dating back to Thursday, August 11, 2022, three days after the general election.
In the post, Bahati raised concern over ballot tampering, claiming that his opponents may have been planning to rig the elections and rid him of his title as the next Mathare Member of Parliament elect.
"Three days since voting happened, 21 ballot boxes tampered with. I have been waiting to be declared the winner and to be handed the official certificate as the Mathare Member of Parliament elect," wrote Bahati.
However, Bahati, real name Kevin Kioko managed to garner 8,166 votes on a Jubilee Party ticket, placing him third in the ardently contested race. Anthony Oluoch of ODM took the lead with 28,098 votes followed by UDA's Billian Ojiwa who got 16, 912.
Netizens have questioned Bahati's whereabouts, with others confronting his wife Diana for answers.
"I'll say that you should wait for him because it's going to be crazy. Just wait for him!" she responded.
The expectant mother recently had a surprise baby shower, and her husband was no show prompting fans to question her even further.
Despite Bahati missing on social media, Diana assured fans that he was very much involved in his family life and helped her deal with the difficulties of being pregnant.
"Even at 7 or 8 months, I can't walk. Baha has to turn me. That is what I was looking back at that was depressing me and because I wasn't prepared I wasn't ready to get back on that journey. But I am good now. The pain is still there. I struggle walking but I can't complain much. I have a condition called pubis pelicitis, where a lot of pressure is exerted on my pelvis," she said.
It is safe to say, Diana, too, has taken a social media break with her last posts dating back to a week ago, where she shared a cryptic message that left netizens concerned.
"Only in darkness can you see the stars," she wrote.
Related Topics