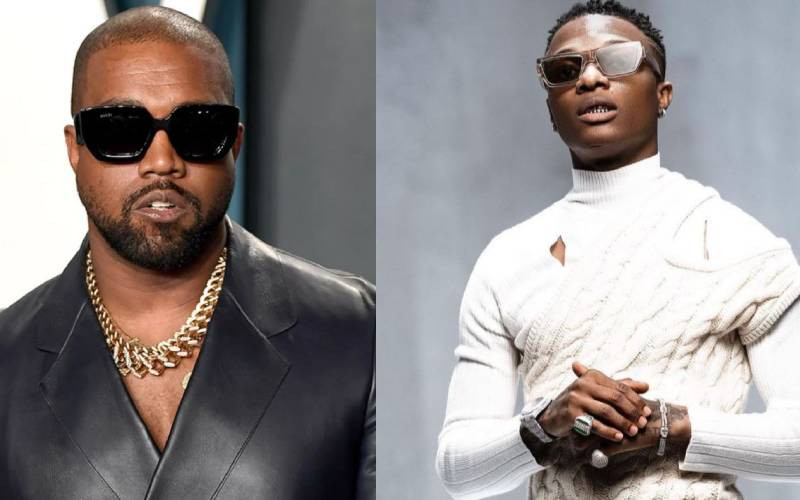 On Sunday, Rapper Kanye West said he considered Wizkid's hit song Essence as the best song in music's history.
"Best song in the history of music to date," West told his 17 million followers on Instagram while he captioned a screenshot of the hit single.
Ye's sentiments received a lot of positive feedback, with fans camping in the comment section, agreeing with the rapper.
The song is from Wizkid's fourth studio album, Made In Lagos, released in 2020 and featured rising star Tems. And since its release, it has recorded 322 million streams on Apple Music, 229 million streams on Spotify, and 227 million streams on YouTube.
The album has broken a few records since its release, including the first African Album to debut on US Spotify Global Albums Chart, and the longest charting African album on the Billboard Hot 100, with a record 72 weeks on the charts.
The album earned Wizkid a Grammy nomination in the World Album Category at the 2022 Grammy Awards, with Essence bagging a Grammy nomination for Best Global Song.
Essence won the Collaboration of the Year at the 2022 BET awards making it the first Afrobeats song to win a major category in the history of the BET. It is also the first Afrobeats song to earn a platinum plaque in the United States and the only Nigerian song to be double platinum.
In 2021, Essence became the official summer track, topping the billboard chart following a remix featuring Canadian pop star Justin Beiber. Essence also became Nigeria's song to be featured on the Billboard Hot 100 and the third from Africa.
The remix peaked at number 9 on the Billboard Hot 100, becoming the highest charting Afrobeats song on the chart.
Made In Lagos was recently announced as the first African album to be certified Gold in the United States after reaching 500,000 units of sales.
Related Topics