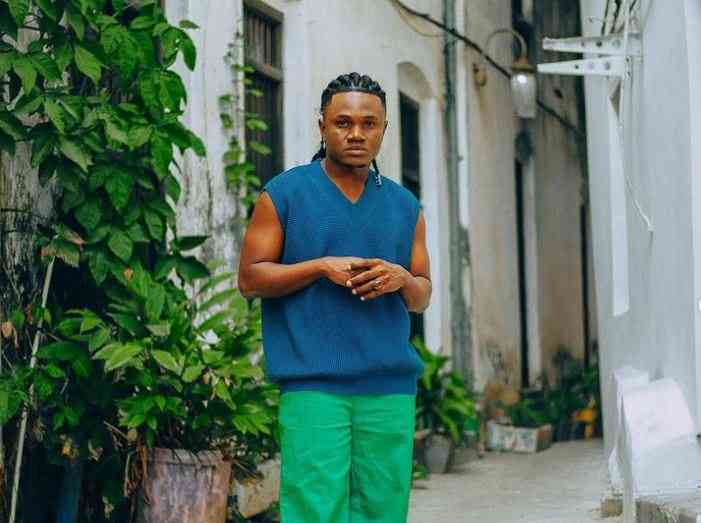 Tanzanian singer and songwriter Mbwana Yusuf Kilungi, better known as Mbosso, has for the first time opened up about siring a child with singer Abdu Kiba's ex-wife. According to Mbosso, he was not aware that the lady in question was Kiba's ex-wife until it was recently brought to his attention.
Narrating how he met his baby mama, Mbosso noted that at the time he was making a move on her, he did not exactly know who she was, adding that he just ordered food just like any other customer.
"Kibinadamu, katika kuzunguka tulikutana sehemu, sikuwa nafahamu kabisa kwamba aliwahi kuwa mke wa Abdukiba, naapa kabisa sikuwa najua. Siku moja nilikuwa katika mazingira fulani halafu nikaweka oda ya biriyani na sikua najua ni kutoka kwake," he shared.
According to him, it was the Biriyani that drew them closer, and eventually, the two welcomed their first-born daughter. Mbosso, however, insisted that the relationship was a mutual one between the two from the onset.
"Ikawa sasa kama mchezo kila Ijumaa naitisha biryani na sijui kama ni mke wa Abdukiba. Aliniambia ni shabiki wangu na ikawa kawaida sasa ya biryani na ndio hivo mahusiano yakaanza na kukolea na ndio hivo kama mlivyosikia tulipata mtoto," he added.e
In April this year, Mbosso stated that it was still hard for him to live with the fact that he would never see his baby mama, the late Boss Martha again. Speaking in an interview, Mbosso said that it has always been difficult for him to move on from the death of the comedian two years ago.
"I wish I could bring back the late Boss Martha. She is one woman that I dearly miss and it is very difficult for me to forget her," he said, adding, "Every 11th of every month I go to her grave for a walk and also talk to her. I tell her so many things including telling her everything that is going on in my personal life."
Related Topics