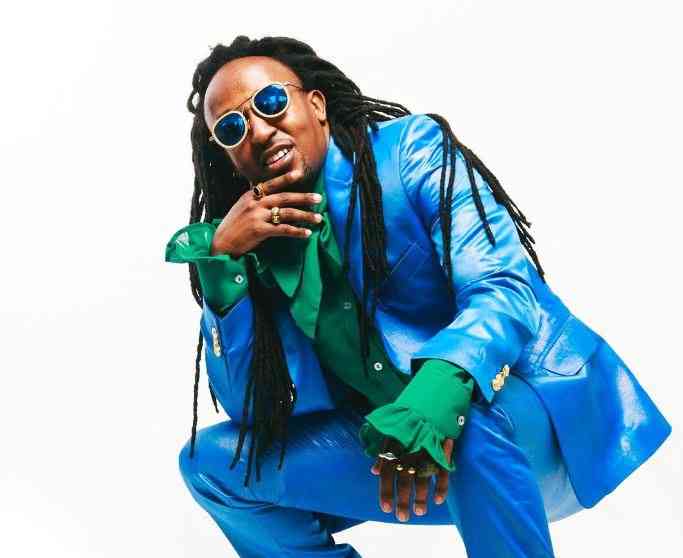 Anto NeoSoul has proved himself as a multi-talented entertainer.
From featuring in the pan-African TV show Shuga, alongside the likes of Academy Award winner Lupita Nyong'o, to hosting television and radio shows, Anto has what it takes to make it in a wide sphere of areas.
After the release of his debut album Starborn set him up on the regional stage with a couple of household songs eight years ago, he is back with a new body of work. In this project, he delivers a soulful album where he pours his heart out.
"I have been disappointed and taken a lot of 'No's' and 'you are not enough' so I decided to drag the spotlight to shine on me. It is a passionate effort that I have worked on for four years," he says.
Produced by renowned music producer Dillie, the 40-minute 10-track is a combination of well-balanced vocals with rich instrumentation that also showcases Anto's writing skills based on his love and life experiences.
His comfort in vulnerability is depicted in his figurative approach to a cohesive vocal delivery, easily hitting the high notes and the low runs.
He opens up with an exaggerated machismo displayed in his lyrics. "I am the one your mama warned you about. I am trouble. Ask my exes what they say."
The lyrics, coupled with a groovy feel, go well with the bad boy persona.
'Jacaranda' follows with a laid-back feel with jazzy strings and an old-town Hip Hop beat.
'Are you ready?' Co-written by Zikki, cleverly blends English and Swahili. He delivers an ultra-soulful urban sound as he narrates about the insecurities that cost him a 'situationship'.
'Deliver Me' is composed with well-balanced vocals and rich instrumentation, but it is the unmistakable rich presence of Awuor Arunga's masterfully mixed combination of urban trumpet sounds that gives it a soothing jazzy embrace.
"My team and I spent sleepless nights and voice notes trying to get everything right. I have poured my heart out so much, I do not feel it bleeding," Anto says about the album.
'Switch it up' does that literally, switch the tempo with an upbeat bouncy, and hip feels backed with some strings in the background that easily melt into the listener.
'Kiss commander promise' is well blended in English and new age sheng, making it easily relatable with the young and Gengetone generation. The musician talks about his misery in falling in and out of love in a sultry tone.
'Welcome 2 my soul', the title track, a rendition of a Kikuyu cultural song transformed to give an urban groove, depicts the high production values with clever and not overwhelming lyrics.
'Ni wee' - produced with a jazzy feel with the horns and skillfully played piano keyboard sitting in well with his vocals.
Although he does not let his vocals overpower the song, they convey strength, giving the last jam where he professes his love for his partner the finishing oomph!
"This is who I am unapologetic, unpretentious", he says.
The body of work contains a consistent track of well-produced tracks where both the artiste and producer Dillie cleverly mixed the desired ingredients for this soulful concoction.
It is safe to say that after such a long musical break, he is quickly finding his soulful feet and laying them firmly on the jazzy ground. It is worth a shot.
Related Topics