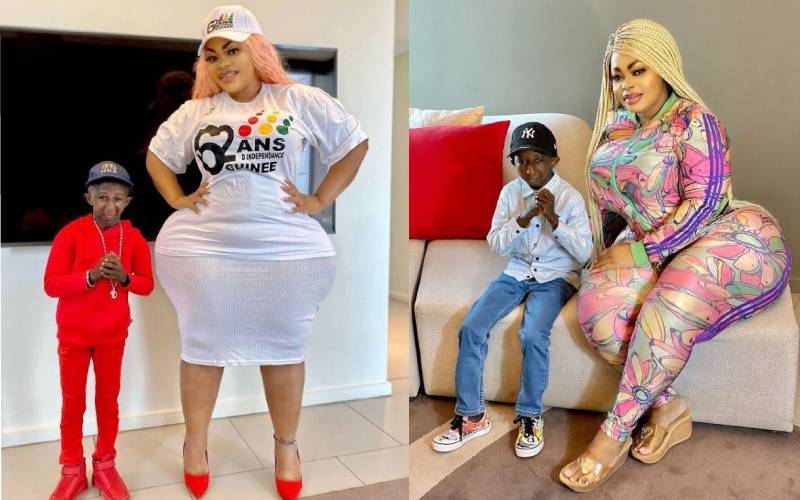 Ivorian singer and plus-size model Eudoxie Yao is officially single. Taking to Instagram, where she has 1.6 million followers, Yao announced the news confirming her breakup from Guinean musician and tycoon Moussa Sandiana Kaba, popularly known as Grand P.
The singer did not give further details about her relationship status but said she would be focusing on her music.
"My babies, I am officially single, and I am going to focus on my music. Have a nice weekend," she said.
The couple went viral in 2020 after making their relationship public. Netizens trolled them due to their size and height difference, and accused them of only being together for commercial purposes.
Despite the disapproval, the couple said they were happy together and insisted that size did not matter in their relationship.
"We are happy together, and this is the most important thing. Thank you, everyone, for your support. The physical does not count in a relationship," wrote Yao on her Instagram page, hitting back at critics saying they were an unlikely match.
Grand P lives life to the fullest, even though he was born with progeria, an extremely rare genetic disorder that has affected his physical stature. The singer and actor surprised many after entering into a relationship with Yao.
The two got engaged in August 2020 and planned to wed in early 2021. However, at some point, Yao warned her fiancé Grand P against kissing fans on the mouth if he wanted her parents to accept their marriage.
"My fiancé Grand P, you claim you want me as your wife, but it is always you who kisses your fans on the mouth. At this rate, my parents may refuse the marriage. Pull yourself together because I know you love me," said Yao.
Related Topics