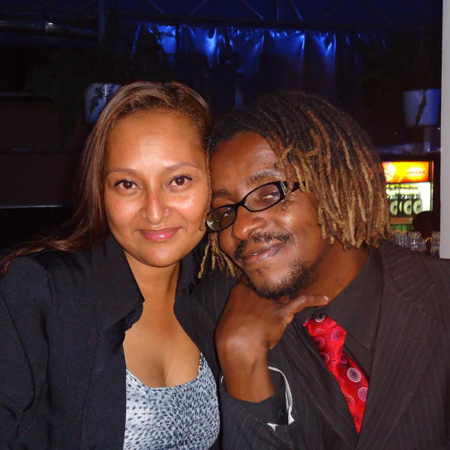 Sharon, the wife to popular author and columnist Tony Mochama has come to his defence following sex assault allegations made against him by fellow poet Shailja Patel last week.
Talking to MondayBlues yesterday, Sharon claimed that Shailja had been 'witch-hunting' her husband since 2006, a prolonged beef that seems to be the root of the claimed assault allegations.
"I want this to go on record. My husband met Shailja in Lamu in 2006 and it was then when she said he would not make it as a writer. In 2007, she openly snubbed Tony at a Go Down function, while in 2008, after he had given a brilliant reading at the Sunday Salon session in Kengele's Lavington, Shailja complained Kwani we had a 'drunk' artiste.
"Finally, on the Friday of July 17, 2009, Smitta in his Scene@ column (Pulse Magazine) had a humorous crack at her about their beef and her stiff approach to life and poetry.
I believe it is this malice that has led her to tell bitter lies everywhere against Smitta," Sharon claimed.
"My hubby has never and has no need to sexually assault anybody in his life and we as a family stand by him in this time of a bitter witch-hunt by some ill-meaning individuals," she added. MondayBlues has also learned that Tony Mochama's lawyer has taken up the case and is pressing legal charges against the poet.
Related Topics