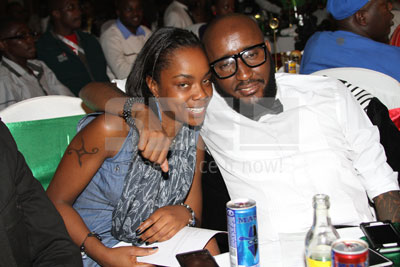 Shaffie with Debbie
After stealing a camera moment with his celebrity ex-girlfriend Debbie Asila, showbiz big shot Shaffie Weru told Pulse that the number one reason he respects Debbie is because they have a child together.
"She is the mother of my child and it does not mean that the fact that we don't stay together anymore we should not be seen talking. We are mature and we respect each other," Shaffie told Pulse on Wednesday, noting that the two are not back together as some tried to suggest.
"I want to keep the respect and ensure that Milan gets the best upbringing. We want to ensure that she becomes the next Kenyan Tiger Woods in woman's golf," he remarked.
Shaffie and Debbie shared a light moment at the Pulse table during the MCSK awards before going separate ways. Debbie left the venue late, after attending the Pulse editor's birthday party.
Related Topics