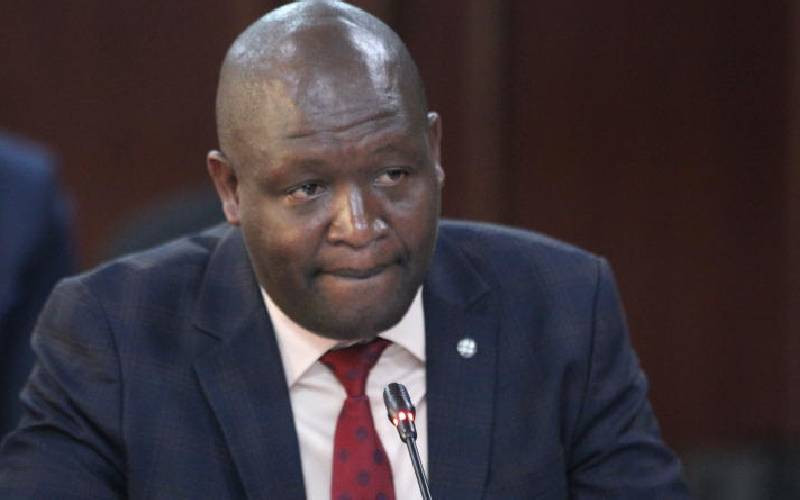 Kericho Governor Erick Mutai has denied entering into an agreement with James Finlay Tea Company over partial sale of shares to a Sri Lankan investor, Brown Investment PLC.
Speaking on Monday after a consultative meeting with elders from Kipsigis community, opposed to the sale of the tea plantation, Mr Mutai clarified that they only agreed with the company to have public participation with the community on 15 per cent of ownership.
"There was no such agreement signed between the new investor and Kericho County as alleged. We only agreed with James Finlays to have public participation with the community on 15 per cent of ownership shares and table the report within six months on whether the community agreed or not," he said.
The governor sought audience with the elders after they filed a petition in the county assembly demanding that any agreement between the county and the multinational tea companies be suspended and subjected to public participation.
Defending his position on the sale of James Finlay, Mutai said they agreed to move together on the sale of the company to a new investor.
"There is need for justice for our people who suffered historical land injustices including forceful eviction and banishment, among other injustices," the governor said.
He also vowed to move to court to challenge the proposal made by Ekaterra Tea Kenya to move the headquarters from Kericho to Nairobi.
"We have agreed with the senator to move to court to challenge the decision to have the headquarters moved to Nairobi," he said.
But Kipsigis Association Secretary General Joel Kimetto said they want 100 per cent ownership shares to the community since they suffered historical land injustices and forceful eviction from their ancestral land.
"We want 100 per cent of ownership shares and not 15 per cent as proposed by the new investor, and that is what we will raise during public participation," Kimetto said after meeting the governor.
He said the community deserves compensation for their land which was taken as Crown land, which the British said was suitable for white settlers.
Related Topics