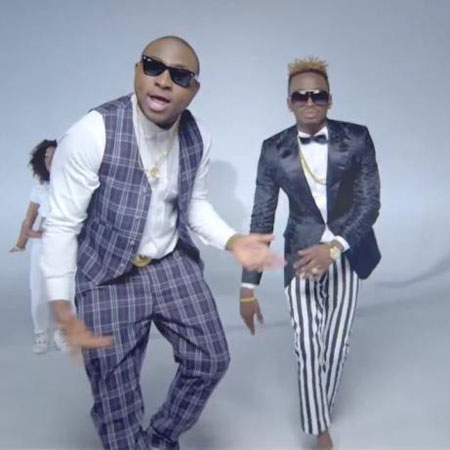 By Sheila Kimani (@sheilakimm)
Arguably one of Africa's finest artistes, Davido who reigns from Nigeria seems to have an issue with the recent wins by Tanzanian nationals. More so, it seems that the BBA Hotshots win which went to Tanzania thanks to their representative Idris irked him the most, leading him to allege that 'they cheated again'.
Soon after 21 year old Idris was crowned the Hotshot, against Nigeria's Tayo who emerged a close second, Davido posted a rather bitter tweet saying "N they cheat again lol!"
Suddenly, all of Nigerian seemed to concur claiming that in no way would have Tanzania won if at all the regional votes were to go by.
For hours, Nigerians vented their frustrations against Big Brother claiming that their vote counting systems were faulty, that they only gave the awards to Tanzania to appease the East African audience, that they would not take part in Big Brother come next year, and much more bile.
At some point it was a war of words amongst nationals from both countries as Tanzanians vouched for their winner, while Nigerians seemed to rubbish the win.
Even top celebrities like Diamond who did the Number One remix with Davido came out to defend his fellow Tanzanian saying "Thank God we have cheated on another one."
Better yet, Tanzania scooped the Future Awards last night in Lagos Nigeria, thus winning two continental awards in a night.
As Idris becomes the first East African to win the Big Brother cash prize after Kenya's Prezzo came to close to winning it two seasons ago, he definitely put Tanzania on the continental map.
Nigerian contestants have emerged top several times before and perhaps it's time they let Tanzanians enjoy their win in peace!
Jokate, a Tanzanian showbiz queen was quick to warn Davido saying "I think it's wise that you give an apology. You don't need Tanzanians hating you…"
Related Topics