Suarez tends to his teeth after the alleged attack Photo: Clive Rose/Getty Images
By Njambi Mungai (@njambie)
Yesterday's game between Uruguay and Italy was the stage for one of the most dramatic moments in the world cup so far. While Uruguay beat Italy 1-0, it is the bite that Luis Suarez gave Italy player, Giorgio Chiellini, which made the headlines.
A minute before the winning goal was scored, Suarez appears to bite into Chiellini's shoulder which goes unseen by the referee. Chiellini is shown displaying the bite mark on his shoulder.
This comes as no surprise seeing how this is the third bite attack from Suarez in a game. According to BBC, Suarez was banned from 10 games after biting Chelsea defender, Branislav Ivanovic during a Premier League match in April 2013.
He also sunk his teeth into PSV Eindhoven midfielder Otman Bakkal's shoulder in 2010, which saw him banned from seven games.
FIFA has charged Suarez with biting and the player could face a 2 year ban.
The internet was awash with memes about Suarez the 'bite machine'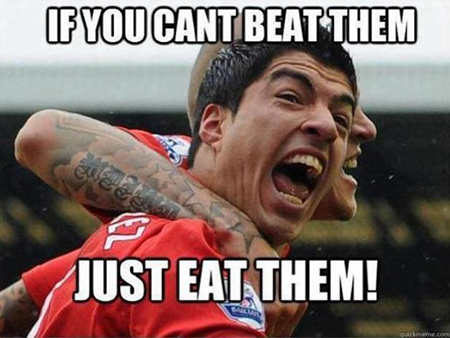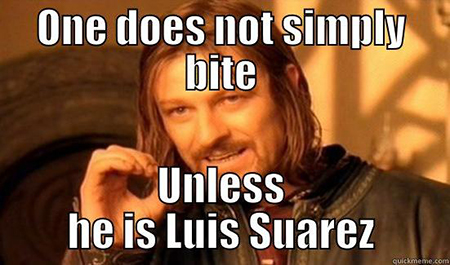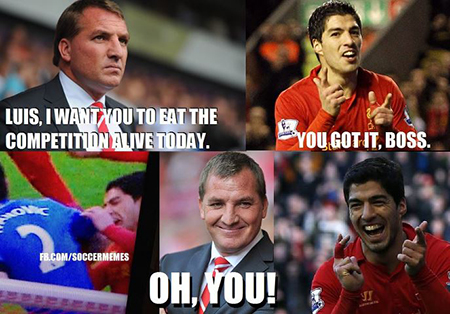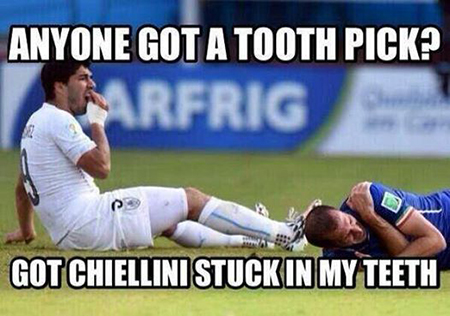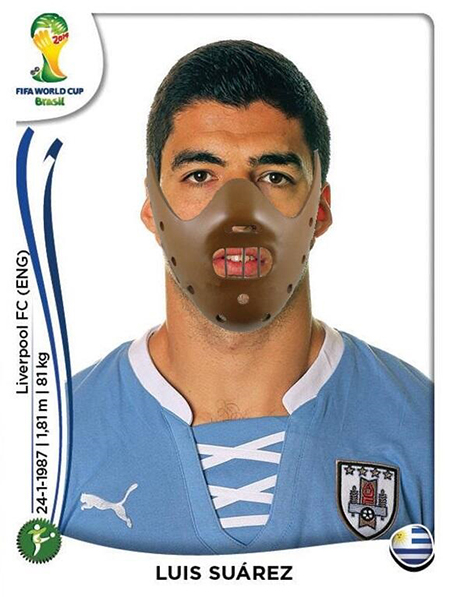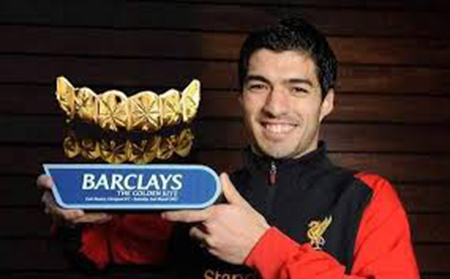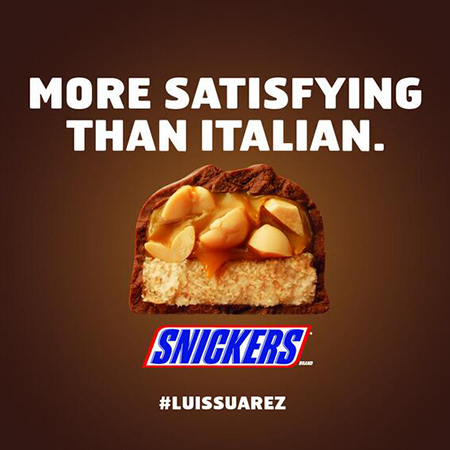 All photos: Courtesy
Related Topics