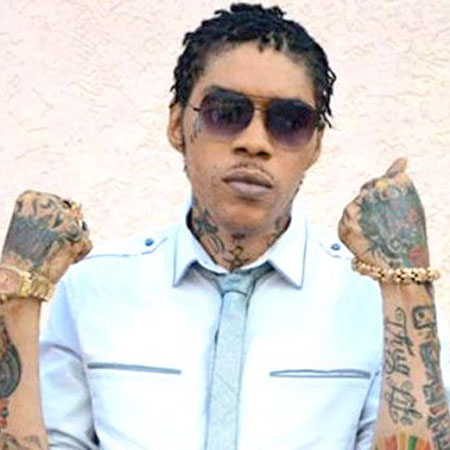 Dancehall star Vybz Kartel Photo: Hulkshare
By Njambi Mungai (@njambie)
Dancehall artist Vybz Kartel has been sentenced to life in prison with no chance of parole in 35 years!
The Jamaican star, real name Adidja Palmer, was found guilty of murder on March 13 this year.
Kartel and three of his associates were facing trial for the murder of Clive 'Lizard' Williams back in November 2011.
According to Billboard, Kartel's three other associates who were also found guilty of the murder were similarly handed life sentences.
The associates Shawn Campbell, Kahira Jones and Andre St. John were sentenced to life but are eligible for parole after 25 years.
Kartel's attorneys are planning to appeal the conviction but that is a process that could take anywhere between six to twelve months.
The trial which lasted 65 days is the longest running criminal hearing in the history of the Jamaican court system, according to Billboard.
Kartel has been releasing music despite his detention way back in 2011. His music continues to top the charts and his incarceration will probably push all his hits to the top.
Dancehall star, Vybz Kartel, found guilty of murder
Related Topics