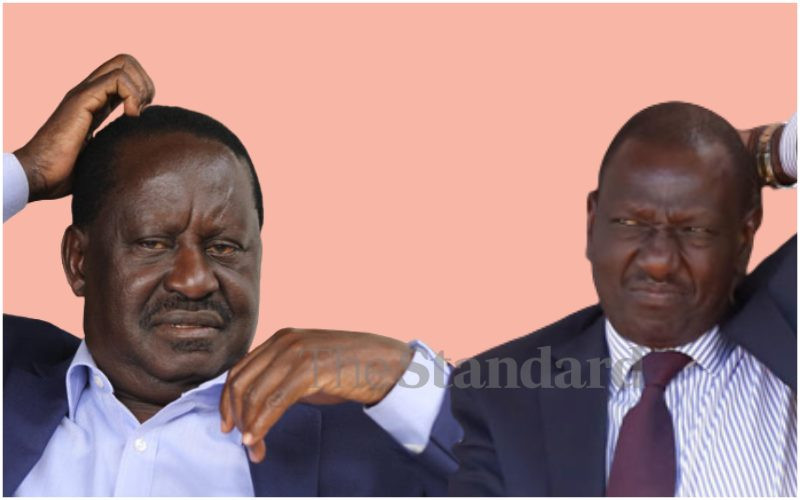 Azimio la Umoja One Kenya Presidential candidate Raila Odinga has maintained his lead over his main rival, Deputy President William Ruto, according to opinion polls results released yesterday.
The new opinion poll by Trends and Insights for Africa (TIFA) released yesterday found that Raila enjoys the support of 46 per cent of the interviews while Ruto's popularity was at 44 per at the time of the polling. With only nine days to go, the report shows that Raila is narrowly leading with a slight margin of two per cent of all the 22.1 million registered voters.
This is a rise of five per cent for each candidates compared to another survey that was released in June on who stands a better chance of succeeding President Uhuru Kenyatta. While releasing the results, TIFA research analyst Tom Wolf said that, "it is usual to be this close but we are not predicting a possible runoff, but based on these survey results at least it appears that a second round run-off is a very possible eventuality," he said.
He, however, noted that nothing big ought to change in the elections, since the election is only days away.
"Unless some expected and dramatic events occur during the remaining period, it is unlikely that the figures would change much in the meantime.
No clear-cut winner
According to the survey conducted between July 21 and 26 this year, "neither Raila nor Ruto will be able to secure an outright, first-round win, though combined, their total figure would probably have at least double to bring this about," TIFA states.
Further to avoid the scenario of a possible runoff, the presidential candidates have a tough time of convincing at least 5.2 per cent of the undecided voters to cast votes for them with only a few days to go.
The number of undecided voters has reduced since the last polls in June when it stood at 10 per cent. Across different demographics, TIFA reveals that strongholds of both presidential candidates and their running mates weigh heavily on one's preferred presidential candidate given that the two candidates and their deputies draw the most support from their "native'' regions.
The poll further noted that the presence of the other two candidates, George Wajackoya of the Roots party and Mwaure Waihiga of the Agano party at least raises the possibility that neither of the two top candidates are winning on the first round.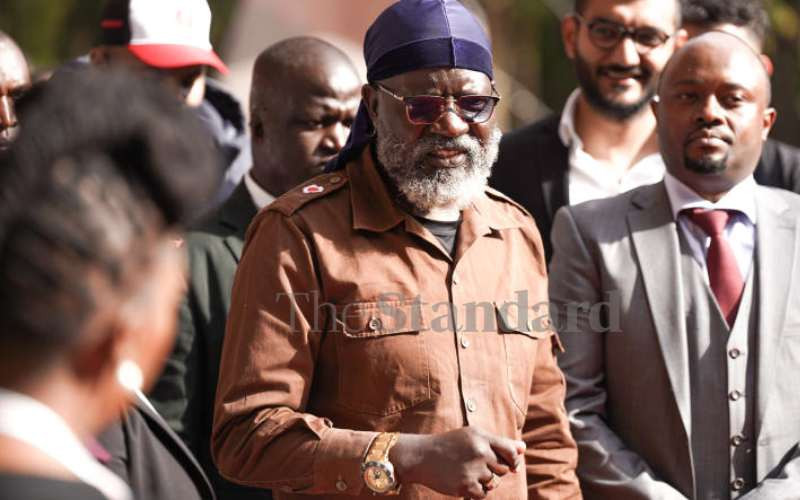 The survey found that the Karua- Raila ticket holds a large advantage as they were dominating in Lower Eastern with 58 per cent, Nairobi 59 per cent, Nyanza 80 per cent, South Rift 60 per cent and western 61 per cent. On the other hand the Ruto- Gachagua ticket dominates in Mt Kenya and the Central Rift regions with 66 per cent and 83 per cent respectively according to the polls.
The poll also show that Wajackoya's support stands at 1.8 per cent down from four per cent in June with Mwaure popularity is at 0.1 per cent. In June, Mwaure failed to elicit more than miniscule support in the survey making him register in the 'others' grouping of the survey.
Wajackoyah enjoys support in Coast and Lower Eastern region with three per cent each compared to other regions with Mwaure enjoying his highest support in Coast region with one per cent.
Popular party
When looking at different issues the poll found Ruto would better handle the economy 16 to 10 per cent comparatively with Raila's supporters choosing him for his belief and fight for devolution. Nineteen per cent of supporters, however, believe Raila is more experienced.
According to the polls, Ruto's United Democratic Alliance (UDA) has reduced its popularity in the last month with Orange Democratic Movement (ODM) party establishing itself as the most popular political party with its support margin growing from 33 per cent in June to 72 per cent in July.
UDA stands at 70 per cent followed by the ruling Jubilee party with 58 per cent. It was also revealed that despite the addition of a woman (Martha Karua) as the Azimio One Kenya running mate, it has not drawn much proportion of female voters although it has energised women to come out and vote.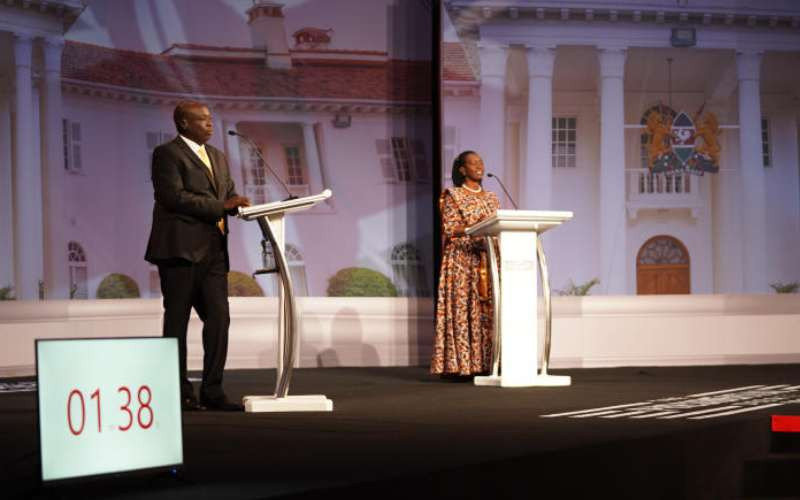 The report shows that 51 per cent of women have expressed support for Raila against 46 per cent of women who are vouching for the deputy president. The poll shows that there has been an eight per cent impact of women votes since the unveiling of Karua as his running mate.
The Azimio la Umoja One Kenya Alliance so far attracts more national support compared to Kenya Kwanza with Ruto's alliance dominating in Central Rift with 80 per cent and Mt Kenya 61 per cent. On the other hand Azimio enjoys their highest level of support in Nyanza region with 83 per cent and the South Rift with 60 per cent.
In terms of age distribution, the report shows that most of those aged between 18-24 years would split their votes between Dr Ruto and Raila at 46 percent, while those aged above 53 years would cast their vote for Raila at 47 per cent against Dr Ruto's 43 per cent.
Related Topics