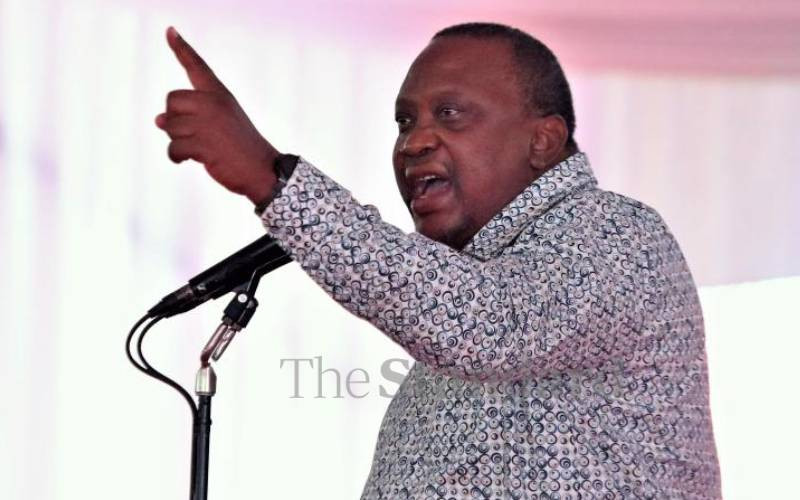 Former Prezzo UK emerged from his retirement this week and he looked radiant in his white shirt. He seemed to be in better health than when he was in office: there was a glow on his face, which means he has been well shielded from the scorching January heat. And he's been relaxed enough to let his goatee grey.
I guess Prezzo UK was well aware of the sun outside as he ventured into jua kali, which is euphemism for the informal sector. It's also a term used for those struggling on the margins of a harsh economic environment.
But when one is a former Prezzo and his father's image appears in our currency, I don't think Prezzo UK has had any anxieties about money in his life. He's only had to worry about the harsh sun, which explains why he wore a sombrero somewhere in Narok, when he made his first appearance since leaving office.
This week, he wore no hat when he went this week to condole with the family of his departed Minister for Education, Prof George Magoha. Perhaps he knew the sun wouldn't be that strong. And he left his limo far enough to allow a short walk into the compound.
There, he witnessed a stampede as he encountered his former Cabinet. Politics is an interesting arena: one has to pledge their loyalty to their boss, even after their work is done?
And so, they lined up in humility, men and women whose gaze said they desired to be acknowledged by their former boss. They needed to hold his palm in greeting, implore him using their eyes, whisper their rehearsed words in his ear.
In that moment of unguarded candour, I saw three faces of the former Prezzo: politician with a coterie of diehard followers; a family man inviting friends for tea; a powerful patron who still calls the shots.
Almost the entirety of Prezzo UK's former cabinet was present; almost all lined up for his handshake (save for his former Deputy, now Prezzo Bill Ruto) who was missing, and who has ruled out any handshake with anyone.
Former Interior Minister Fred Matiang'i whispered conspiratorially and the pair ultimately committed to communicate later that evening, as did former Health Permanent Secretary Susan Mochache. She sprung to her feet and updated her former boss on what she's doing. "Keep us posted and where you think we can help, utuambie, yeah?" The last word was escorted by a tap on the shoulder.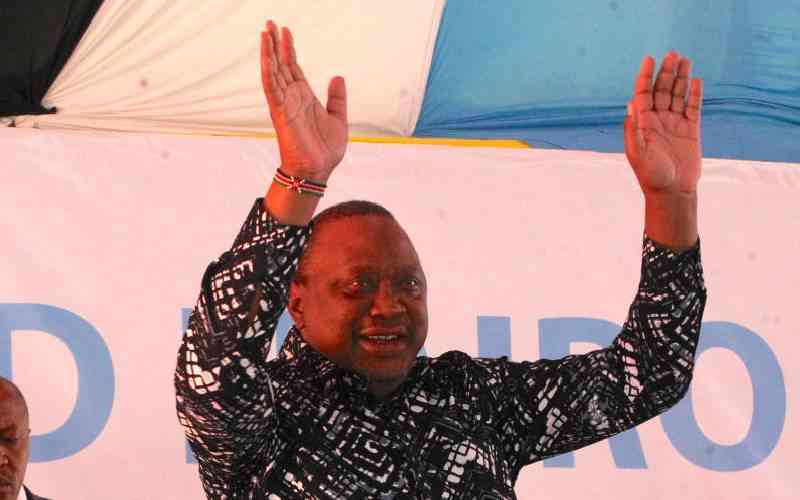 But what seemed to capture Prezzo UK's attention were two individuals, one man and one woman, who are not politicians. The first was Father Dominic Wamugunda. "Now, I have to invite him for tea, so that I can have peace …" Prezzo UK said, turning to former First Lady, Margaret Kenyatta. "Otherwise, I'll be in trouble," he pleaded.
I have no idea why the good old Father would give the former Prezzo so much trouble if all he needs is a strong of cup of tea.
After him came a woman, in a white headscarf and a strong gaze. "Watoto wako wamekuwa wakubwa," she stated, before adding the said children had conveyed their appreciation to Prezzo.
That seemed to capture Prezzo's attention and he held on to her hand, as Wiperman Kalonzo Musyoka stood by, fidgeting. He licked his lips repeatedly, waiting for his turn.
Prezzo UK released the woman and asked her to leave her number with his aide, but she was back before Kalonzo could say a word with Prezzo. Folks are always ruining Kalonzo's chances.
"Let's keep in touch," Prezzo UK said to the woman, echoing what he had told Matiang'i, as he left the scene.
Related Topics