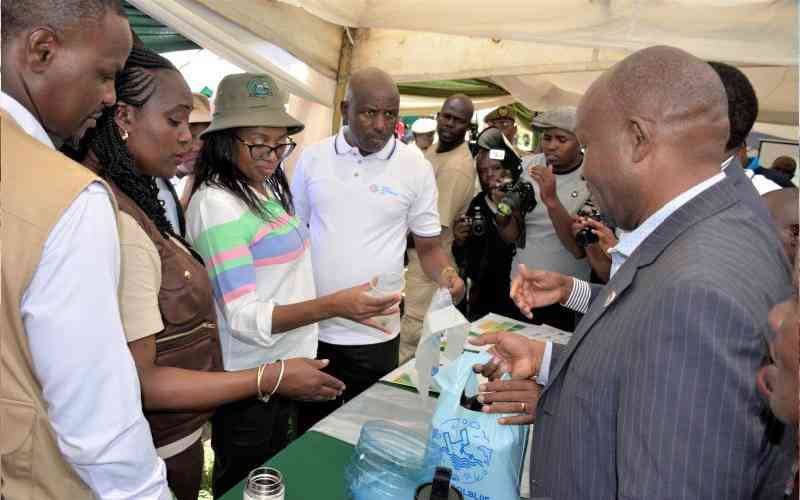 What is your perception of climate change? If it were to be human, what gender would it be?
Based on your experience with climate change, would it be that unhappy old man who just realised he is closer to his destination than origin, yet he wasted his youth?
Or is it the so-called woman scorned, whose fury hell would never afford something close to?
Whether male, female or otherwise, this is a present guest in both rich and poor homes and countries.
It is the unseen guest right at the centre of the decision making table when banks, manufacturers, construction and other industry leads strategise on the state of the economy.
Today, a raging fire has propelled Canada to the global headlines, having consumed millions of hectares besides emitting dirty gas spreading to neighbouring US and other countries.
As much as human activity is largely to blame for the fires, according to the Canadian Inter-agency Forest Fire Centre, the dry vegetation as well as an exceedingly hot May, plus a windy June have fuelled the problem.
In the record breaking May, more plant and organic matter dried in open and forestland, making it easier for any fire, even that caused by smoking or camp fire, to spread so fast.
This is how climate change has worsened the disruption of Canadians' lives.
But who causes the climate crisis? Humans are continuing fossil fuels extraction that the UN's Inter-governmental Panel on Climate Change has highlighted as the major cause of global warming.
They are also victims in cases of floods, drought, heat waves and such fires. A case of spreading a bed and lying on it… or taking one's own medicine.
And now, just like is usually the case in Turkana when famine bites, or Pakistan or Southern Africa when it floods, Canadians need help because thousands have been displaced and hundreds of thousands of animals, insects and trees have been killed or displaced.
One of the people who strengthened my faith, as a child, was a man called Clement Kotonya.
He would preach with the enthusiasm of someone who had seen, touched or even spoken to God. He was a happy, professional teacher.
He would later become a man under siege, not from anyone, but nature. He is a common figure in stories of a mysterious gulley erosion in East Nyakach, Kisumu County.
While the cause of the ever widening gulley was never clear to many, including those that saw it start small, the problem was exacerbated during rainy seasons.
Years ago, at 86, when Mr Kotonya hoped to have fun with his children and grandchildren, his and several other families were forced out of their homes. They left their loved ones' graves behind.
The fear, anxiety and uncertainty reign to date, especially during rainy seasons. Mr Kotonya died and was buried last month, never having seen the end to the problem that made every rainy season a nightmare.
But just why would climate change always poke its nose everywhere, and add stress, anxiety and uncertainty?
Usually we turn to God, but we ignore the four fingers pointing at us. This is nature giving back what we give it. It will mess our economy, health, agriculture and all key sectors.
At creation, man got dominion over all the Earth's. Though this may sound like power to rule, without responsibility, it is recipe for disaster.
Man may always want to determine how land is used, but nature shows who boss is. Let's use the dominion given to us wisely to control what climate gives back.
Related Topics