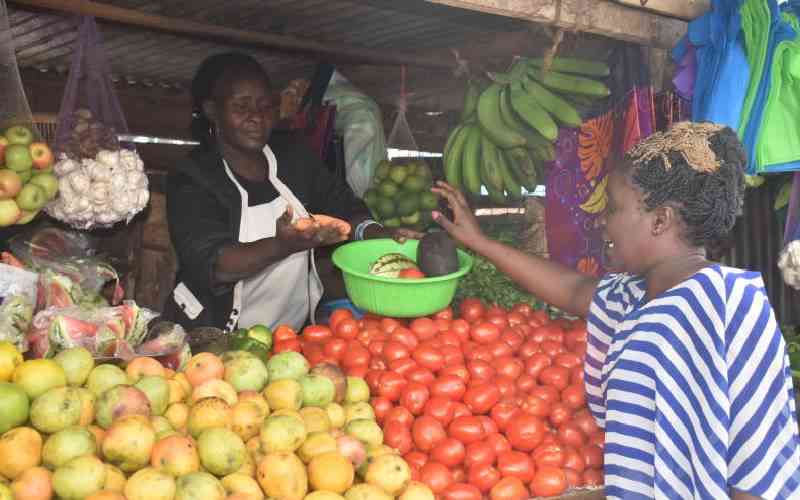 It may seem like the Finance Bill 2023 is Kenya's biggest bother at the moment. Without downplaying it, I dare say it has exposed us to an even bigger problem.
When you see an MP whose electors are crying over the cost of living vow to make sure the Bill passes in Parliament, then you will understand what I'm talking about. The Finance Bill is just a set of proposals that are due to a process that ideally involves all Kenyans.
Obviously, all Kenyans cannot fit in a room, so they came up with a constitution that allows them to be in a unit that elects a representative who goes into a room on their behalf. That room is Parliament. MPs are their delegates.
If parliamentarians were true to their calling, we would not have this discussion. We would confidently wait for the day of debate, knowing too well that they would say what we have expressed to them: that some proposals have not been well understood by us and we would not wish to be subjected to them.
However, that is not going to be the case; they are likely to debate and vote as an army of their leaders. We are not democratically governed as the Constitution envisions.
The closest we have come to being democratic ends with the election. Immediately, we get into a stock market where elected leaders want to increase their shareholding value to the powers that be. Someone may say it is too early to predict what will happen when the Bill comes up for discussion. The truth is, we can already sample their minds from how they have used other platforms to comment on the issue.
Without a doubt, the Finance Bill 2023 must be tweaked as a response to the anger Kenyans have expressed. Similar anger was expressed over the Finance Bill 2022 when it proposed a raft of measures, including removing maize, wheat and cassava products from the exempt list.
It also proposed restoring 16 per cent VAT on LPG gas. The Bill proposed increasing excise duty on motorcycles and packaged beverages. Through the then Gladys Wanga-led Finance Committee, those and a few other proposals were amended. VAT on LPG gas, for instance, was reduced to 8 per cent.
The Finance Bill has proposed to remove even that 8 per cent, and that is commendable. However, it is not enough. Petrol prices are through the roof, and expected to get worse with restoration of 16 per cent VAT on petroleum products.
The cost of power did not wait for the Finance Bill. Sugar prices are on the rise. Other commodities like flour and rice too. All these are eating into incomes stuck in the 90s as far as inflation is concerned. The worst thing Parliament can do is avoid anything that will eat further into a person's disposable income. At least for now.
The writer anchor at Radio Maisha
Related Topics