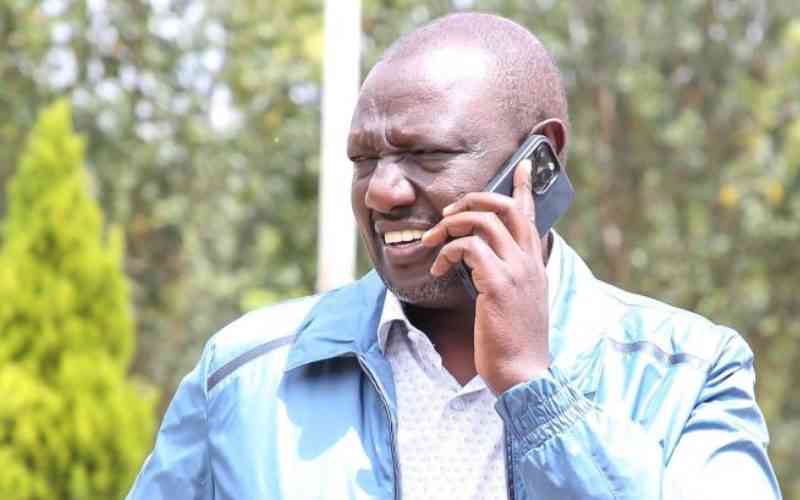 Deputy President, now President-elect, William Ruto's win in this year's Kenya's Presidential election is in many ways reminiscent of French President Emmanuel Macron's win in French presidential election of 2017, a revolution that baffled France and sent shock waves across Europe and the world. This year in April Macron again secured a decisive victory for his second five-year term.
Who is Emmanuel Macron? The second round of French presidential election took place on May 10, 2017, pitting Emmanuel Macron of En Marcel (EM) Party and Jean Marie Le Pen of National Front (FN) Party. Macron, defied all odds to beat Le Pen by a large margin and assumed office on May 14. Apart from sending shockwaves and a sigh of relief across Europe, he penned in the annals of history two amazing achievements, which are going to be extremely hard to replicate this century in France.
Firstly, at 40 years, he became the youngest Head of State in French history after Napoleon. Secondly, he did so riding on a new political outfit, En Marcel, which he minted hardly 13 months to the elections. The politics of populism amongst the supposedly disenfranchised in society dominated the base of Macron's new EM party: The bottom-up economic model, and the 50-50 men-women policy among other enticing policy changes, appealing immensely to the supporters of the right and left of French politics.
Macron stole the limelight, both in France and abroad, perceived as a young and brilliant leader able to understand the circumstances and problems of low-income citizens and to give a new dynamism to France as well as offer a fresh answer to the popular discontent that had swept through Western democracies and especially in Europe. The electorate, tired of France's establishment politics, wanted an outsider; a different of kind of a rebel.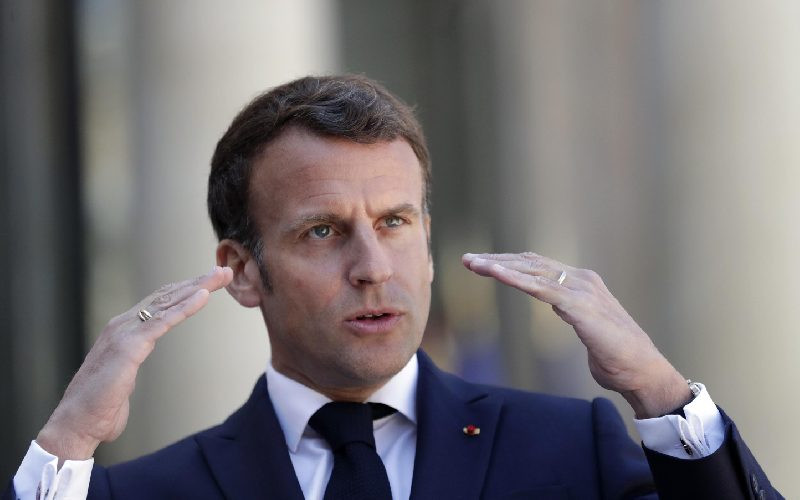 Macron did not disappoint. He grabbed the opportunity and crafted a new party EM, designing it to act as a break with the past. Half of its candidates were new to politics and half were women. The party made a clarion call against state capture and corruption. In the national assembly, dominated by the traditional French parties, the common age was 60-70 years. When the dust settled, he had replaced them with EM's novices with an average age of 43 years.
It was a revolution; a revolution to the centre where the rightists who desired to free up markets and businesses to create jobs and wealth, met with the leftists who believed in the role of government to shape, direct and protect state interests.
Although there is a stark difference in socio-politico-economic realities between the developed and developing nations, there are two notable parallelisms to be drawn here with reference to this year's elections Kenya and particularly in regard to the party as a political vehicle and its political content.
Firstly, Dr Ruto, has defied all odds to win the Presidency on his first attempt using United Democratic Alliance (UDA), an affiliate party of the Kenya Kwanza Alliance. The party has grown by leaps and bounds to become the largest and most popular party in Kenya today. History will rightly equate him to Macron for using a new party, which he formed almost from scratch a few months to the elections as the political vehicle to ascend to the country's highest office.
In addition, in Kenya's history no serving deputy president has ever won elections to succeed his boss, hence the so-called "vice president jinx". Daniel Arap Moi, as vice president succeeded his boss Mzee Jomo Kenyatta in 1978 only after his demise. Ruto's victory to succeed his boss President Uhuru Kenyatta therefore constitutes a great triumph and consigns to the dustbin the "jinx" narrative.
Five female Kenya Kwanza Alliance female governor candidates won in Nakuru, Embu, Meru, Kwale and Kirinyaga counties. In Azimio, only two women won governor slots in Machakos and Homa Bay counties. Further, besides the governor slot the senator, woman representative and four of the county's 11 MP positions were won by women - all through Ruto's party UDA. In Kenya's history, this is a first; a vote of confidence for women leadership as espoused by the President-elect.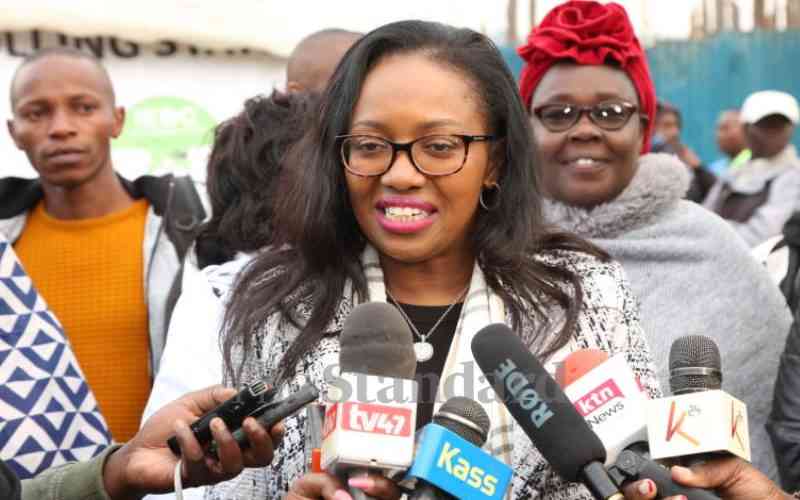 Secondly, with reference to the party's political content, the bottom-up economic model, and the 50-50 men-women policy and an understanding of the problems of low-income citizens constituting the priority interventions in Macron's administration, have also featured prominently in the Kenya Kwanza manifesto.
Looking at the manifesto dubbed the Plan one can see similar elements to woo the electorate who feel left out-hence the Hustler narrative and the wheelbarrow, symbolising "the value, dignity and respect of work in pursuit of an equitable society".
Macron opposed the culture of "handshakes" which had been the order of day in French politics for decades and worked successfully to have his party's majority in Parliament. Ruto has also adopted a "no-handshake" policy and is poised to have a comfortable working majority in both houses of Parliament. In his maiden interview with the press as president-elect, he reiterated his belief that the role of the opposition party is to play oversight to his administration.
Our democracy, basing on 2022 elections, has made great strides from its lowest point in 2007. We must sustain this not only for ourselves but for our neighbours and the African continent. Elections come and go but the country remains.
Related Topics