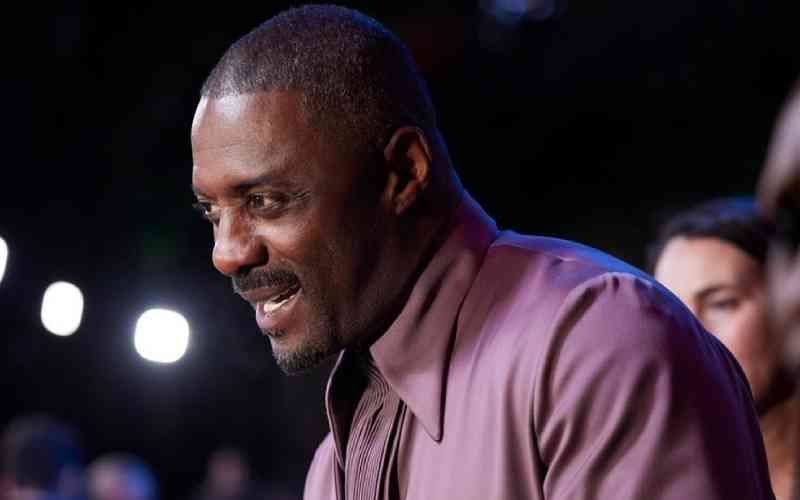 Hollywood star Idris Elba has spoken about undergoing therapy for a year due to what he termed as 'unhealthy habits'.
Speaking on the 'Changes with Annie Macmanus' podcast, the British actor, who describes himself as a workaholic, said he intends to change a few things about him.
"It's a lot," he said. "In my therapy, I've been thinking a lot about changing, almost to the point of neuropaths [sic] being changed and shifting."
"It's not because I don't like myself or anything like that, it's just because I have some unhealthy habits that have really formed. And I work in an industry that I'm rewarded for those unhealthy habits."
Elba talked about the desire to strike a good work-life balance despite the fact that his career path rewards being a workaholic.
The actor said he can spend up to 10 days working on a film and it feels therapeutic although that should not be the case.
"Nothing that's too extreme is good, everything needs balance, but I'm rewarded massively to be a workaholic [compared] to someone that's like 'Eh, I'm not going to see my family for six months' and I'm in there grinding and making a new family and leave them," he was quoted by PageSix.
"Those are pathways that I had to be like, 'I've got to adjust."
The 'Obsessed' actor added that he is actively looking for alternative ways to unwind and spend more time with his family.
"I could work 10 days on a film, underwater sequences holding my breath for six minutes, and come back and sit in [his studio] and [feel relaxed], more so than sitting on the sofa with the family — which is bad right? This is the part where I've got to normalize what makes me relaxed, it can't be all work," he said.
Related Topics