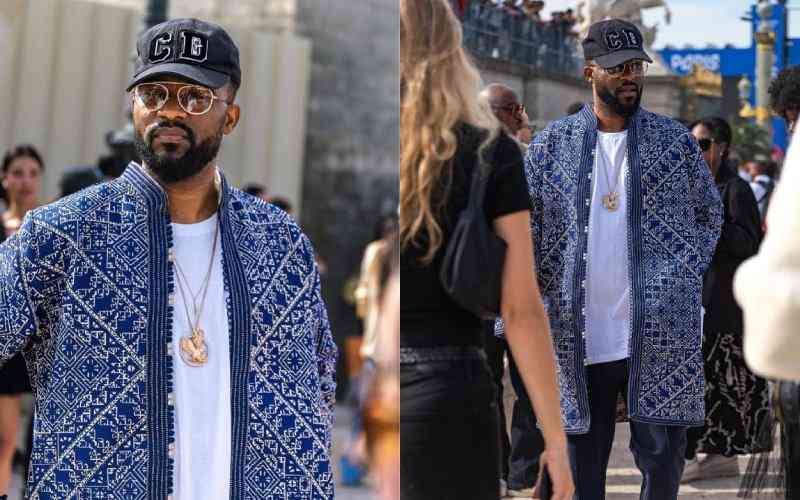 After parting ways with the pop star Koffi Olomide in 2006, Fally Ipupa established his unique identity. He stands out as one of the rare Rhumba musicians proficient in both English and French languages.
Before venturing solo, Fally served as a backup singer in Olomide's Orchestra Quartier Latin International for an extended period. His remarkable ascent to success has astonished both allies and competitors alike, drawing sizable crowds to his live performances spanning continents.
Possessing exceptional talents as a singer and composer, Fally has evolved into a band leader. His journey from being an apprentice to his former mentor has been remarkable, with Fally now matching or surpassing Olomide's fame.
In Uganda, Fally has graced the stage in Arua on several occasions, and more shows featuring him are anticipated. As he readies himself for numerous performances in Uganda, there's also a buzz about his potential plans for Nairobi, as revealed by one of his promoters, Dr. Nico.
"He had a busy schedule last weekend and he's ready to give more to his fans. Expect the best from him so long as the artiste is around," said Dr Nico.
Fally is fully aware of the expectations of his fans, acknowledging the presence of high-caliber Congolese musicians currently in town for various shows.
"We love him (Fally) because of his music, which he can do in a language we all understand as the youth," said 25-year-old David Onyango.
"Fally is an international artiste of repute. He can sing fluently in English and French, besides Lingala as opposed to most Congolese musicians who are only conversant with French and Lingala. He beats them all in that," he told the Saturday Standard.
Rhumba enthusiast Paul Khaduli agrees that Fally is a formidable talent, but he faces stiff competition from Ferre Gola, who gives him a run for his money.
"Ferre Gola is indeed a polished musician, just like Fally. Both are the frontrunners among the younger generation of Rhumba fans, but Ferre currently holds the edge," Khaduli argued.
Over the past three years, all three artists (Fally, Koffi, and Ferre) have graced the Stade De Betaya Stadium in the Democratic Republic of Congo, with Ferre Gola amassing the largest crowd in 2023, drawing 220,000 fans, Fally following closely with 180,000 in 2022, and Olomide with 120,000 in 2021.
"This clearly demonstrates that Fally is leading the pack and is more popular than his mentor Olomide, a development that has transformed him into a globe-trotting artist," observed Dr. Nico.
Fally Ipupa has produced six albums that have propelled him to the pinnacle of his career, including "Droit Closure," "Arsenal Detele (Beautiful Arsenal)," "Formula 7," "Powe Cosseleka," "Tokous," and "Controle."
Much like Olomide, Fally enjoys popularity across both younger and older generations, a rare combination that led to his collaboration with American singer Olivia in the "Choice Electric" album. One of his standout songs, "Choice Electric," released in 2007, resonates particularly well with young audiences who enjoy weekend outings.
Related Topics