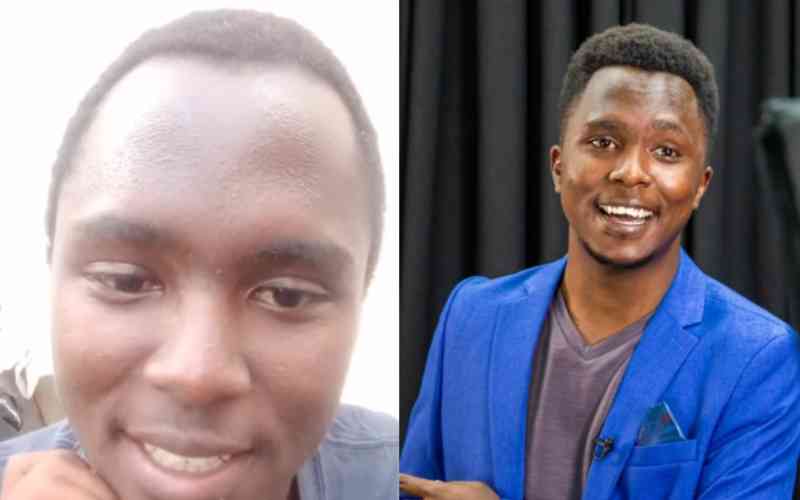 Former TV anchor, Kimani Mbugua, popped back into the internet scene with a heartfelt plea for assistance. In a video, he shared how he had just checked out of the hospital and after a week-long stay, he found himself without a roof over his head.
Armed with a business plan and a proposal, he sent out a call to potential business partners who could help turn his idea into reality.
He also mentioned that he had been clean for two months and was in the process of healing, though saddled with debt.
Fast forward a few days, and the goodwill of friends and strangers alike came through, raising half a million Kenyan shillings for his cause.
In an exclusive interview with Standard Digital, Kimani opened up about life following his bipolar diagnosis. He candidly stated;
"Bipolar is genetic, and there's not much you can do about it. Mine started showing its colours three years ago, and it wreaked havoc on my work and personal life. I was just 24 at the time. Surprisingly, my trigger to bipolar was weed(cannabis) I wasn't a drug addict, but I was a dedicated smoker. Sometimes, when substances are your triggers, your body just asks for a pinch of weed to propel you into mania. I knew what I was up against, and that's why I'm on the path to recovery."
His decision to get better was motivated by his love for his parents. Kimani, who had been in and out of the hospital, felt like he had let down his friends and family and was determined to start afresh.
"My friends and family were utterly baffled by my situation, and they were close to giving up on me. My family shelled out more than 3 million for my treatment, my dad even had to sell my car to settle the hospital bill, and we nearly sold our land. I did this (recovering) for my parents, to show them that I've made a comeback, and they are happy for me."
Kimani Mbugua holds Mathari Hospital in high esteem as he was a frequent visitor during his journey to recovery. He showered the facility with compliments.
"We are so spoiled at Mathari. The food was abundant, the nurses were always there for you, and even the tiniest symptoms were addressed promptly. It was top-notch healthcare at Mathari, and it was surprisingly affordable. All you needed was your NHIF to be admitted, and once you're in, your clinic visits become free if you've been admitted before. There's even a maximum-security ward for mentally ill patients who've committed crimes. However, some families just leave their loved ones at the facility and won't come to pick them up, even when they're doing better. It's important to bring them home when they're getting better because if you don't, they might relapse."
He also shed light on why bipolar disorder seems to be prevalent in the country.
'Many people with bipolar are high achievers; it's a disease that often affects high-performing individuals. Those who toss around the term "bipolar" casually probably don't understand the gravity of it. Bipolar 1 can make you feel grandiose like you're more important than you actually are.'
As a Seventh-day Adventist follower, Kimani previously referred to the religion as a 'cult.' However, he retracted his statement and apologised for any harm caused.
'When I recorded that video, I was right in the middle of a psychotic episode. It was quite embarrassing to say, but most people were understanding. I've moved past the Adventist feeling that I was being punished by God for what I said.'
With almost half a million raised, Kimani shared his plans for the money.
"I'm in the process of settling down, and my sisters and I will be moving in together. I'm also working on launching my company, a creative agency. We're still shaping the company with interested business partners, figuring out how they envision it."
And when it comes to matters of the heart, Kimani Mbugua is not only focused on his recovery but also has his sights set on someone special. He bantered,
"I was in a relationship, but it didn't last. For the past two years, I've been all about self-healing. But kuna mahali nimeekelea bet."
Related Topics