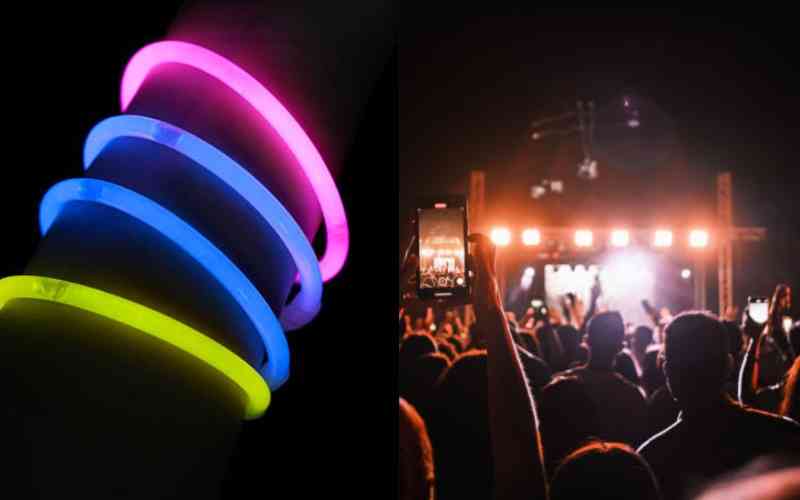 Hours after word went round that Casa Vera Lounge, an establishment along Ngong Road, had been fined Sh1.85 million for posting a reveller's image on their socials without consent, several clubs have moved fast to avoid suffering the same fate.
Cavalli, a chill spot in Westlands, put up a notice of filming and photography, informing clients that entering the premise means consent to interviews, audio recording and video recording.
Those who did not wish to be filmed were advised to get a 'glow wristband' at the entrance and were requested to wear them until they left the premise.
"This wristband will signal your preference, and all individuals involved in filming or recording will respect your request and avoid capturing you on camera.
"If, by any chance, a picture or recording is unintentionally taken, it will be promptly deleted. Your privacy is our priority," read the notice in part.
Further, those whose photos appear on Cavalli's social pages and want them pulled down were instructed to fill out a form.
Loft Lounge also put a disclaimer informing their clients that their photos might be taken inside the club and entry means consent.
"By entering the Loft Lounge, you are entering an area where photography, audio and video recording may occur.
"By entering you waive and release any claims you may have related to the use of recorded media of you at the event, including, without limitation, any right to inspect or approve the photo, video or audio recording of you," read the notice in part.
The office of the Data Protection Commissioner on Tuesday issued three penalty notices to Data Controllers for failing to observe Data Privacy Rights.
Casa Vera Lounge was fined Sh1.85 million for posting a reveller's image on their socials without consent and the Data Commissioner said this would ensure other establishments first seek consent before posting images online.
Mulla Pride Ltd, a Digital Credit Provider which operates two mobile lending apps was penalized Sh2.98 million for using names and contact information of complainants obtained from third parties.
Roma School in Uthiru was fined of Sh4.5 million for posting a minor's picture without parental consent.
The penalty notices were issued pursuant to Sections 62 and 63 of the Data Protection Act, 2019.
Related Topics