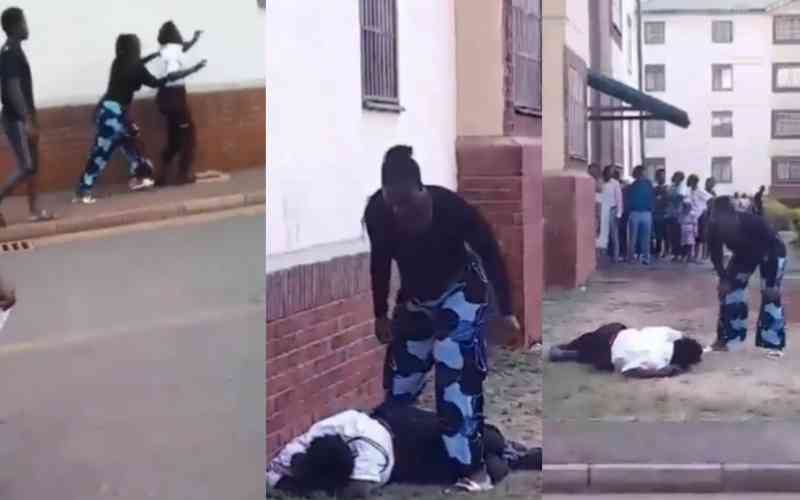 A video of a woman attacking a security guard in a city estate has caused a stir online after some netizens called for her arrest.
The undated video, which was widely shared on Tuesday evening, is believed to have been recorded in Nyayo Estate, where a woman is seen reprimanding a female guard over a domestic issue.
"Nimekuvumilia muda gani? What do you want? Toa uniform uende uishi kwangu. Pesa ngapi amekulipa?
"Do you know me? Do you think I am foolish?" asked the woman as she slapped the guard.
A bystander who tried to intervene was quickly told off by the enraged woman who continued reprimanding the guard.
Although the cause of the altercation is yet to be established, a section of netizens opined that the woman should be arrested.
"She should be arrested. So beating her will change your husband's ways ama? Threatening to kill her is another thing," wrote an internet user.
"Women have a long way to go. Like she is beating the woman?" asked another.
"Why is she fighting the woman and not the man? Deal with your man," added another.
"I can't believe women still fight over men," wrote another.
Other versions of the story claim that the woman was infuriated by the guard whom she accused of spying on her movements.
Related Topics