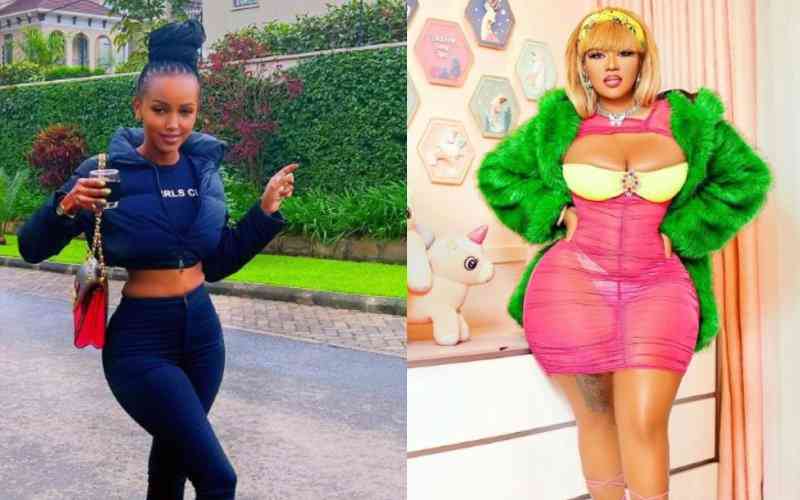 A clip of Make It Rain, the 2006 track by American Rapper Fat Joe was uploaded on TikTok by a popular page in August, making its way to over 250,000 For You Pages to date.
As Lil Wayne raps on the track, in which he is featured, it's hard to ignore the gorgeous women dancing for the camera in bikinis and lingerie, tossing dollar bills.
Lights, camera, action- everything that is needed for a smash video is there, from the celebrated artistes to some of the most renowned video models of the early 2000s.
Fans flocked the comments of the video, with many appreciating the beauty of the video vixens and others comparing the vixens from back then to those we watch nowadays.
"Not a BBL in sight! What an era," wrote one TikToker, referring to today's cosmetic surgery craze.
"I miss the vixens, they don't have them anymore," wrote another.
The Cut, a lifestyle website, reflects on how the presence of attractive women in music videos revolutionized the entertainment industry, influencing beauty standards, sparking controversy, and ushering in an era of celebrity video models.
"The video girl, video model, or 'video vixen' became the epitome of '90s and '00s fashion and beauty trends. They were known for their fuller bodies, hourglass figures, razor-thin brows, frosted eyeshadow, and glossy lips," the report notes. It goes on to say that before video models, the beauty standard was primarily Eurocentric, and video girls of the late '90s and the 2000s represented a significant shift, providing Black and brown girls with a consistent representation of their physical beauty and voluptuous bodies.
It was during that time period that there was the increased admiration for curvy-bodied celebrities, like Kim Kardashian and Jennifer Lopez.
Vera Sidika
Back home, the local music scene embraced the vixen culture a few years later, with the emergence of ultra-famous socialites whose popularity was catapulted by appearances on music videos.
Kenyan social media influencer Vera Sidika was the talk of the town when she appeared on P-Unit's You Guy video in 2012.
Dressed in a striped, body con mini dress, the socialite steals the show with her curvy figure and confident demeanor.
Some reports note that this was Vera's rise to fame, as she gained national attention with the appearance.
In 2014, she appeared on rapper Prezzo's video for the track My Gal, where she took command of the video with multiple edgy looks.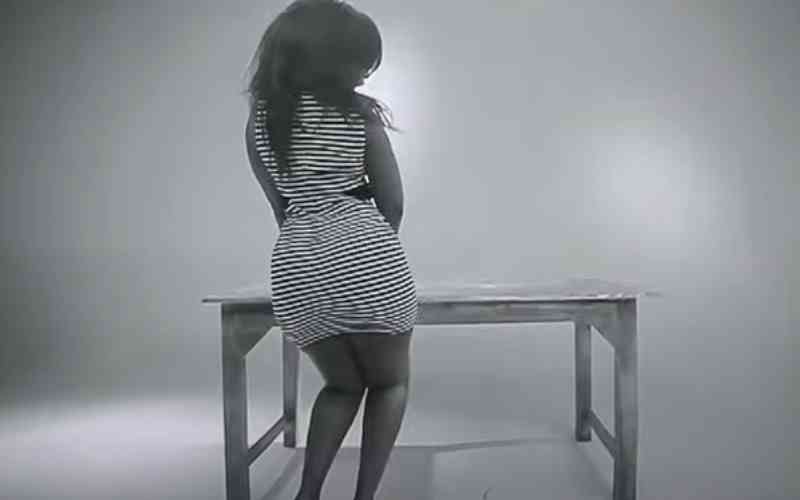 At one point, the former video vixen struts around a swimming pool in a black swim suit and sky high stiletto heels. It was a bold move at a time when few local video models would be vulnerable enough to showcase their physiques in such a way.
The local video music scene was evolving from the 'old- skul' days of the late E-sir, Mr Lenny and Redsan during his earlier times; the late nineties and the onset of the 2000s.
Artistes were toying around with the idea of having beautiful women model on the tracks, but as far as outfits go, crop tops and miniskirts were as edgy as it got.
Another popular personality who also rose to fame as a vixen was Huddah 'Monroe', who appeared on Jaguar and AY's 2009 track Nimetoka Mbali.
Daily Monitor reports that appearing on music videos earned her a bit of fame, but her major breakthrough came in 2013 when she represented Kenya on Big Brother Africa.
Both Huddah and Vera had in common that they capitalized on their new found fame by setting up social media accounts where they thrived as influential personalities.
On a documentary about how video models changed the music industry, BET Networks explored the impact these ladies had on the scene and how they claimed their own fame and success through the business.
Former video model Gloria Velez described the craft, saying, "Being a vixen is a female that's in a music video that was the lead girl, the main girl. She definitely has a stage presence and aura that makes people want to know who she is."
Renowned music video director Dr. Teeth characterized the era of video models from the early 2000s as relatable yet incredibly attractive, emphasizing that these models didn't conform to the Vogue Magazine model archetype but instead had curves, personality, and looked like someone you might know.
Instagram models era
As social media became more of a staple in our daily interactions, it brought with it social media fame with the rise of Instagram models, who would secure brand deals, appear on music videos gain millions of fans.
Lifestyle website Coveteur reports that the influence of icons like Melyssa Ford, Lanisha Cole, and Buffie the Body from the video vixen era is still evident online, shaping the modern ideal of physical beauty on Instagram.
Kimani Bellamy, an Atlanta-based marketing specialist, noted that one noticeable change is the reduced representation of Black women in rap and R&B visuals compared to the past.
She attributes this shift to the accessibility and trendiness of plastic surgery, resulting in a more uniform "Instagram baddie" aesthetic among the stars of today's videos, which lacks the relatability of earlier video models.
Related Topics