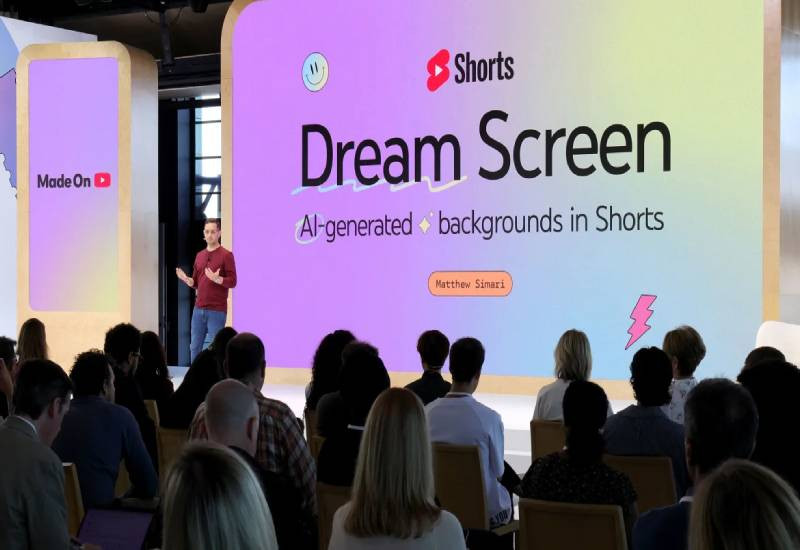 YouTube has unveiled several new artificial-intelligence powered tools for creators at its annual Made on YouTube event, which took place on Thursday.
The features aim to help creators and artists create, edit, and share content in bold new ways, according a press statement.
The statement notes that YouTube launched key features, including Dream Screen For Shorts, YouTube Creator App and Aloud.
"Later this year, YouTube will introduce Dream Screen, a new experimental feature that allows creators to add AI-generated video or image backgrounds to their Shorts simply by typing an idea into a prompt. With Dream Screen, creators will be able to generate new, fantastic settings for their Shorts that are only limited by bounds of their imagination."
The report notes that since adding YouTube Shorts, a short-form version of the video sharing platform in 2020, the feature has now climbed to over 70 billion daily views from over 2 billion logged-in users every month.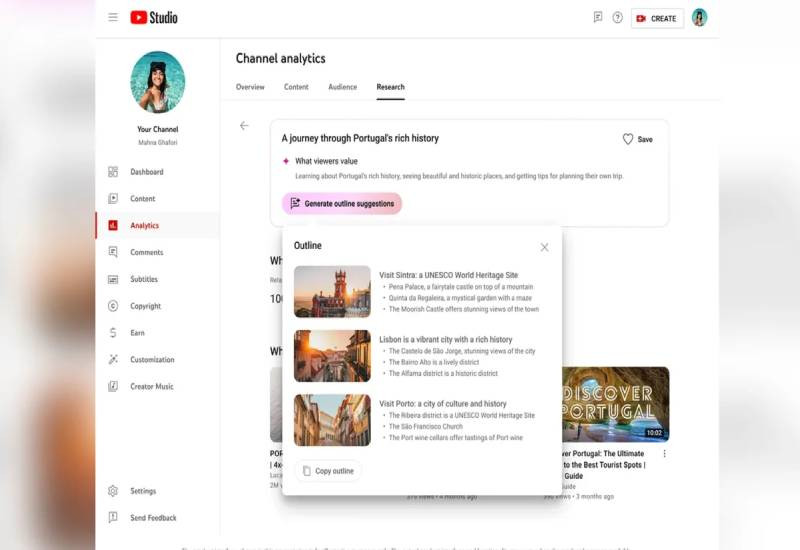 YouTube Create is aimed at taking the work out of video production by offering creators a suite of production tools to edit their Shorts, longer videos, or both.
"The app offers video editing tools including precision editing and trimming, automatic captioning, voiceover capabilities and access to a library of filters, effects, transitions and royalty-free music with beat matching technology so that creators can produce their next YouTube video without relying on complex editing software," the statement reads in part, adding that the feature is currently available free of charge on Android in select markets including the United States, Germany, France, United Kingdom, Indonesia, India, Korea, and Singapore.
Aloud is an AI-powered dubbing tool that will allow creators reach audiences well beyond their primary language.
The report notes that the feature is currently being tested in English, Spanish and Portuguese.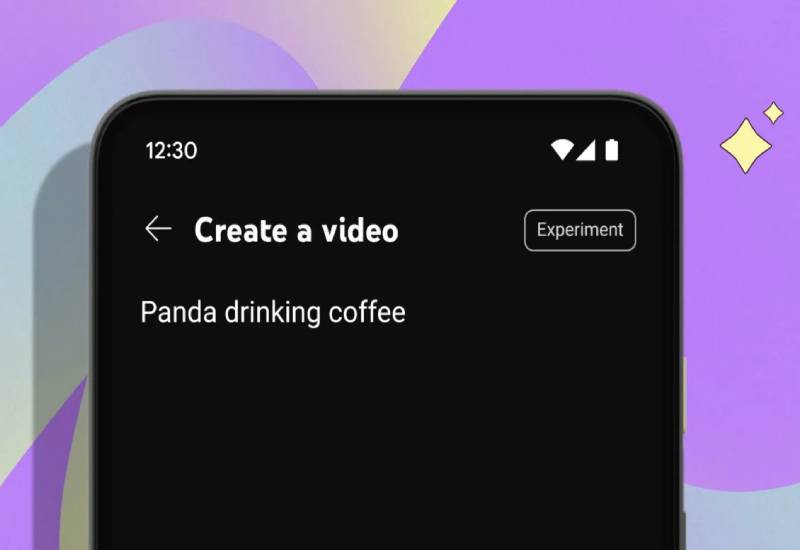 More features expected to be unveiled next year include in Creator Music, which will make it easier for creators to find a soundtrack for their videos and YouTube Studio, which will tap generative AI to spark video ideas and draft outlines to help creators brainstorm.
Neal Mohan, YouTube's Chief Executive Officer said: "Today we shared new updates that will help creators and artists push the boundaries of creative expression - by making the difficult things simple and impossible dreams possible."
"The potential of AI is incredibly exciting. But as with any new technology, we have to approach it responsibly. What Artists, Songwriters, and Producers do is something that is uniquely human, that cannot be replaced by technology. We see AI as a tool that can be used by artists to amplify and accelerate their creativity," YouTube's Global Head of Music Lyor Cohen said.
CNN Business describes the move as part of companies' race to incorporate buzzy generative AI technology directly into their core products.
"The rise of generative AI has animated the tech sector and broader public- becoming the latest buzzword out of Silicon Valley since the launch of OpenAI's ChatGPT service late last year," the report notes.
It adds that some industry watchers and AI skeptics have argued that powerful new AI tools carry potential dangers, such as making it easier to spread misinformation via deepfake images, or perpetuate biases at a larger scale.
"Many creative professionals- whose works are often swept up into the datasets required to train and power AI tools- are also raising the alarm over potential intellectual property rights issues," CNN Business reports, adding, that despite the frenzy AI has caused, some creators ultimately view it as a "collaborator" and a "supplement" to help propel their creative work forward.
Tech website The Verge reports that YouTube's new AI powered products could mark a shift in how creators plan, make, and structure their content.
"AI-driven insights will likely shift what kind of content creators double down on, and AI-generated content - already viral on YouTube- will become more common. In response to the spread of convincing synthetic material, other platforms like TikTok have already introduced labels to identify AI-generated material as such."
Related Topics