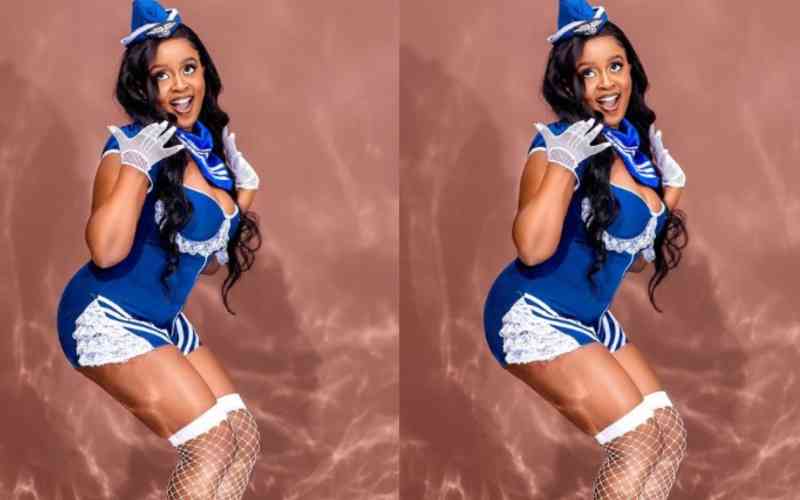 Nadia Mukami is undoubtedly Kenya's Queen of East African Music. She has captivated audiences with her versatile musical style, seamlessly blending elements of Afro-pop and R&B into her songs.
Her captivating voice and unique style have earned her widespread acclaim.
Recently, Nadia achieved global recognition when she was awarded the title of Best Female Artiste East Africa at the Afrimma Awards in the US. She triumphed over other stars, including Zuchu, a signee of Diamond Platnumz's Wasafi Record label, solidifying her status as a musical powerhouse.
Nadia faced stiff competition in the highly contested Best Female East Africa category at the Afrimma Awards from acts like Zuchu and Nandy.
Her story resonates deeply with the younger generation, serving as an inspiring example of someone who pursued excellence and rose to prominence in the music industry.
Her consistent delivery of exceptional music has earned her a dedicated following.
Beginnings of a Star
Nadia's musical journey began during her university years when she released her debut single in her first year of school.
While Barua Ya Siri may not have catapulted her to fame, it paved the way for opportunities like performing at renowned festivals such as Blaze The Nile Festival and The Luo Festival after the release of Kesi in 2017.
In 2018, the dancing queen continued her musical journey with the release of three songs, Si Rahisi, African Lover, and Yule Yule. Her Afro-pop influences and natural talent made her an essential addition to any playlist. However, her breakthrough came in February 2019 with the release of Radio Love, a collaboration with Arrow Bwoy.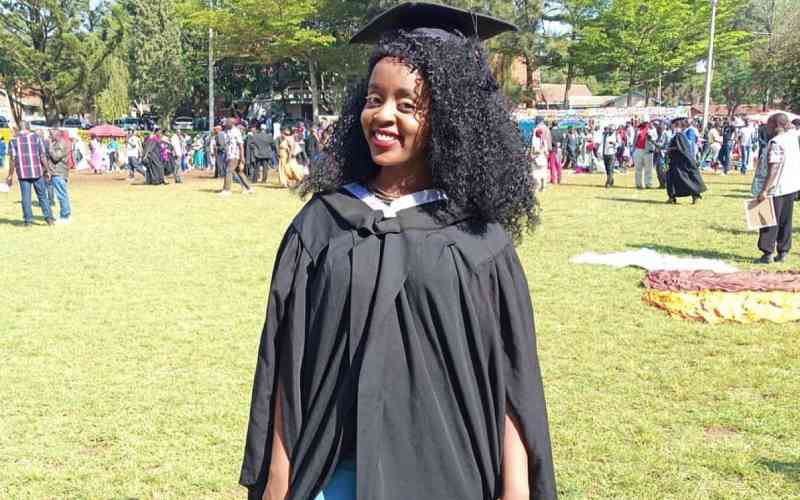 The song earned her two prestigious awards at the PMVA (Pulse Music Video Awards). In the same year, Nadia represented Kenya on the global stage at Coke Studio Africa. Her hits Ikamate Hiyo and Maombi further solidified her position as a rising star.
As the world grappled with the COVID-19 pandemic, Nadia's creativity thrived, leading to a string of hits in 2020, including Zungushie, Million Dollar, Wangu, Dozele, and Criminal Lover.
In 2020, Nadia received a nomination for the HiPipo Awards, a testament to her growing influence in the music industry.
That same year, she released her eagerly awaited extended playlist, African Popstar. With seven captivating tracks, this EP aimed to inspire both aspiring and established female artistes.
In 2021, the celebrated artiste achieved her first nomination in the prestigious MAMA (MTV Africa Music Awards). Her talent also shone in the Finance Category, where she emerged as a winner at the Zuri Awards.
Notably, her collaboration with Bahati on Pete Yangu set a record for the most views, amassing 100,000 views within just one hour of its debut.
Nadia's vocal prowess is unquestionable, and she has showcased her versatility through collaborations with some of the industry's finest vocalists. Sanaipei Tande, Maua Sama, and Tamy Moyo are just a few of the talented artistes who have shared the spotlight with her.
The mother of one has worked with a vision for the future, establishing collaborations beyond the borders of Kenya. Nadia's collaborations extend beyond Kenya's borders, working with Tanzanian artistes like Rayvanny and Marioo.
In one bold statement, Nadia declared her ambition to leave a lasting legacy as one of Africa's best artistes.
Her strategy is clear - to establish the Nadia Mukami brand across the continent. With numerous projects in the pipeline, she is well on her way to achieving this vision.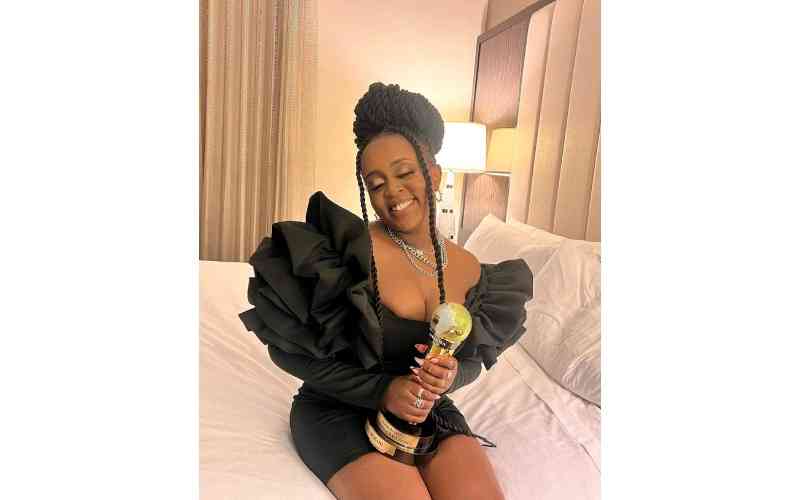 The pop star's rise in the East African music scene is a testament to her talent, dedication, and determination.
Her journey from Nairobi's Pumwani's Hospital to becoming the 'Queen of East Africa' is an inspiration to aspiring artistes and a source of pride for her fans. As she continues to make waves in the music industry, Nadia's star shines ever brighter.
Related Topics