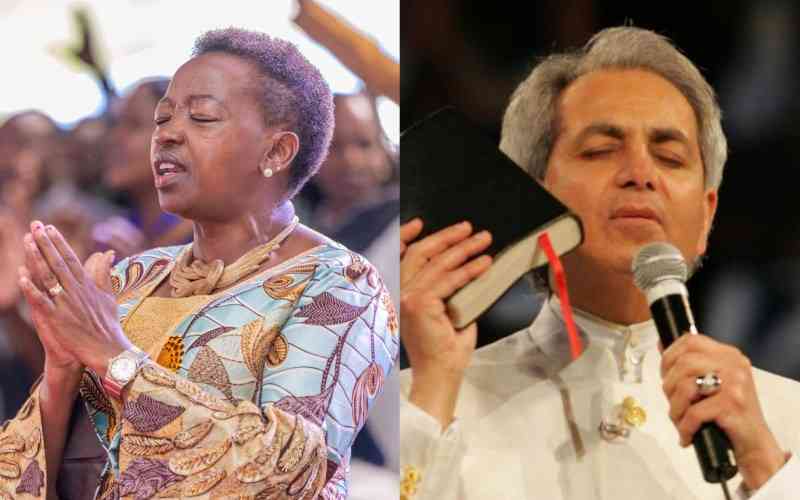 American-Canadian televangelist Benny Hinn is set to hold a crusade in Kenya, over two decades after his last visit.
In a video seen by Standard Entertainment, the preacher said he was invited to hold a crusade by First Lady Rachel Ruto and it would be government-sponsored.
Benny Hinn added that this was only the second time he was approached to hold a crusade sponsored by the government, the first time being in Papua, Indonesia.
"Something amazing happened just four weeks ago. The First Lady of Kenya flew from Nairobi with her team just for one reason…to ask me to come back to Nairobi.
"For a government-sponsored crusade. We haven't had that in a long time where the first lady of a nation comes and says we want to hold a crusade sponsored and supported by the government. The only time we had that was in Indonesia," he said.
Benny Hinn also plans to hold a crusade in Uganda around the same time.
Rachel has often worked closely with preachers and ministers of the word and it was evident when her husband William Ruto was sworn in as President as she invited evangelists and gospel entertainers to State House.
In her 10-year stint as Kenya's Second Lady, Rachel - a prayer warrior- took the initiative of leading the nation in prayers whenever the country was faced with calamities.
She has always maintained that prayers were central in getting Ruto to clinch the top seat.
Immediately after the Supreme Court upheld President Ruto's election as the fifth president, Rachel acknowledged God's hand in their political journey.
"God has done it. I am proud of you! May He give you the grace and wisdom to lead Kenya into greatness. You were born and destined for this," she stated in her congratulatory message to Ruto.
Related Topics