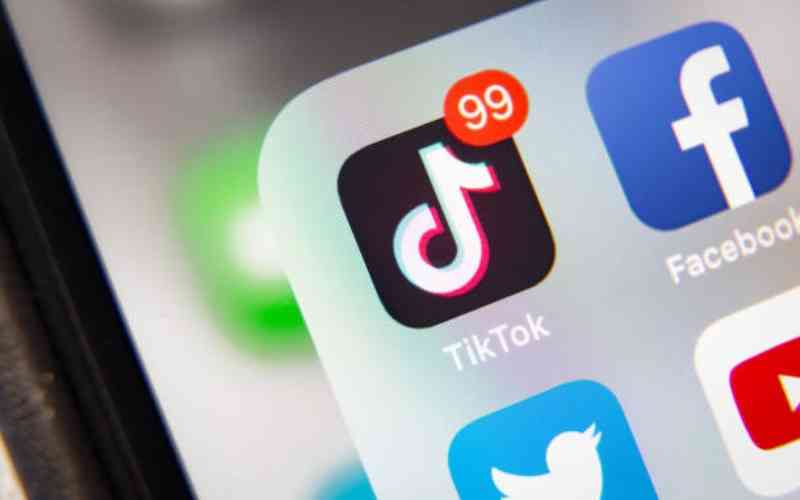 The Kenya Film Classification Board (KFCB) has asked TikTok to disable the live feature in the country until they can ascertain that no community guidelines have been violated.
KFCB acting CEO Joel Wamalwa on Friday said this formed part of their discussions with the TikTok leadership in a bid to ensure the platform is not used to promote sexual content.
"The danger is it could be a minor who has accessed such a feature because many parents have issued their gadgets to their teenagers. So they will be doing that live program behind their parents' backs.
"We have demanded that the live feature be disabled until they (TikTok) ascertain all the credentials originating from Kenya…The live sessions start between 10pm and 3am. TikTok has to tailor their algorithms to focus more resources on Kenya during that period," he said.
Wamalwa added that they had requested TikTok to ensure live sessions violating community guidelines do not run for more than a minute and that the accounts are disabled immediately.
The government also intends to blacklist the specific IMEI numbers of the gadgets used to discourage such behavior.
"It will be challenging for a user to keep buying gadgets if your gadget cannot run with TikTok [sic]…you might discard it and get another one but once you attempt a similar thing it will be disabled," he said.
Wamalwa stated that KFCB also asked TikTok to take down any sexual content uploaded on their platform and introduce measures that will ensure content creators self-regulate before content goes live.
"We asked them to take down the lewd sexual content uploaded on their platform…we have agreed that they are going to calibrate their systems in a manner that once a content creator uploads content, there are measures put in place to self-regulate and on their back end they will enhance their algorithms to sieve inappropriate content," said Wamalwa.
Content creators to pay tax
On concerns that content creators are not subjected to taxes despite making millions through advertising, Wamalwa said there are plans in place to ensure there is a level playing field for all parties involved.
He said content creators should pay taxes as media houses do, acknowledging that there has been a shift in media consumption and advertising as more organisations lean towards digital marketing.
The KFCB boss, however, maintained that there should be fairness across board.
"The payment models that they (social media platforms) are implementing for content creators will be done from within so that local content creators pay tax as media houses do.
"Some of them are making a lot of money quickly and have low running costs. When you want to plow back such amounts of money back to the industry, it is impossible to do so if the company is operating in Kenya and revenues are paid elsewhere," he said.
Wamalwa said introducing regulations is not meant to claw back the gains made by the country in the digital space but to ensure promotion of clean local content and products relevant to Kenyans.
According to a recent report from the Reuters Institute, Kenya has emerged as the global leader in TikTok usage.
The app, born in 2016, has found its true home in Kenya, with a remarkable 54 per cent of Kenyans utilising it for diverse purposes, including content creation and sharing videos from their favourite creators.
The report further states that 29 per cent of Kenyans rely on TikTok as their primary source of daily news although they gravitate towards celebrities and influencers rather than traditional media outlets.
Related Topics