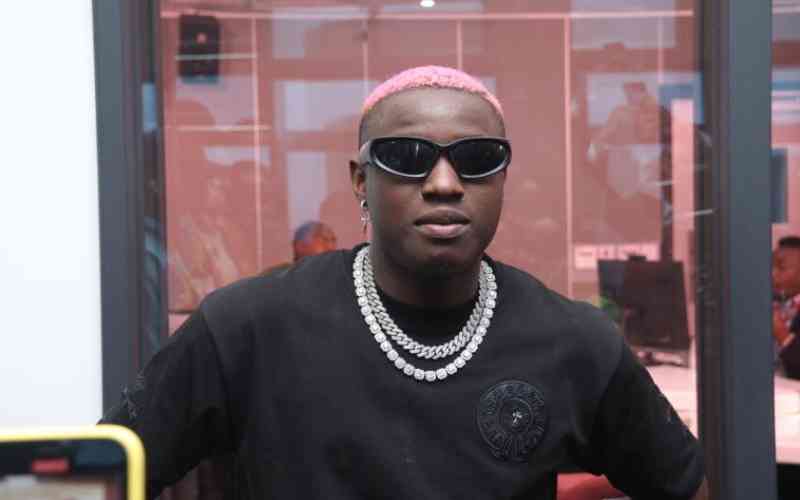 Organisers of the Shoke Shoke festival on Wednesday announced the cancellation of the event scheduled for September 9, 2023, at Uhuru Gardens, citing unmet financial obligations.
In a statement, the festival's organisers said there were several logistical and operational challenges that made it impossible to go ahead with the event.
Nigerian superstar Ruger was supposed to be the main act during this year's edition and several Kenyan musicians were also expected to entertain the crowd.
"To our esteemed Shoke Shoke Community, It is with a heavy heart that we announce the cancellation of Shoke Shoke Festival scheduled for September 9th at the Uhuru Gardens due to unmet financial obligations. We understand the disappointment this may bring, and we genuinely apologize for the inconvenience caused," read the statement in part.
Shoke Shoke tickets were already on sale and a number of revellers had purchased them but they were advised that the refunds would be processed within two months since artistes had to be compensated for the inconvenience.
"While we would love to provide immediate refunds, we want to be transparent about our current financial situation, as these funds were deployed to support the artists who were an integral part of the festival lineup.
"We anticipate that the refunds will be processed within the next 45 to 60 days. We understand that waiting for a refund can be frustrating, and we request for and sincerely appreciate your patience and understanding during this challenging time."
This is the second time the festival has been postponed this year.
In July, organisers attributed the cancellation to the anti-government protests that were taking place at the time, saying they had to ensure all their vendors and attendees were safe.
"The safety and well-being of our suppliers, vendors, artists, partners, and, most importantly, you – our valued attendees – are of utmost importance to us. We believe that moving the festival forward to a future date will ensure a secure and enjoyable experience for everyone involved," read the apology at the time.
Online, Kenyans have demanded a refund and called on organisers to fine-tune their planning to ensure revellers get value for money.
Related Topics