If you are an ardent user of social media, you must have come across some of Tom Daktari's rib-cracking videos.
In his native Kamba accent, Daktari has mastered the art of marketing different products in a witty way, and this has seen his numbers shoot in a relatively short period.
His simplistic approach has made him the go-to person for various campaigns and his fans love him.
In an interview on Radio Maisha, the comedian, who initially featured on the Churchill Show, said he never expected some of his skits to go viral as they were not scripted and he was just speaking his mind.
"I like to try different things and monitor feedback. Everything has a lifespan and you can only be relevant for so long.
"It is important for artistes to constantly reinvent themselves and keep things fresh. I fit into different characters and that has endeared me to my fans," he said.
Daktari, who is also one of the pioneers of the Wamusyi Show that mainly features Kamba comedians, said he saw the need to create a platform for his people although he also invites guest thespians.
Contributing to the debate around TikTok and whether it should be banned, the comedian said that would render some people jobless and called for a more inclusive approach to the matter.
"Mwenye alipeleka hiyo hanipendi…si vizuri. Lakini kuna watu wanaitumia vibaya. Some people stumble upon fame and it corrupts their minds.
"Dirty content has no place in society. It is shortlived," he said.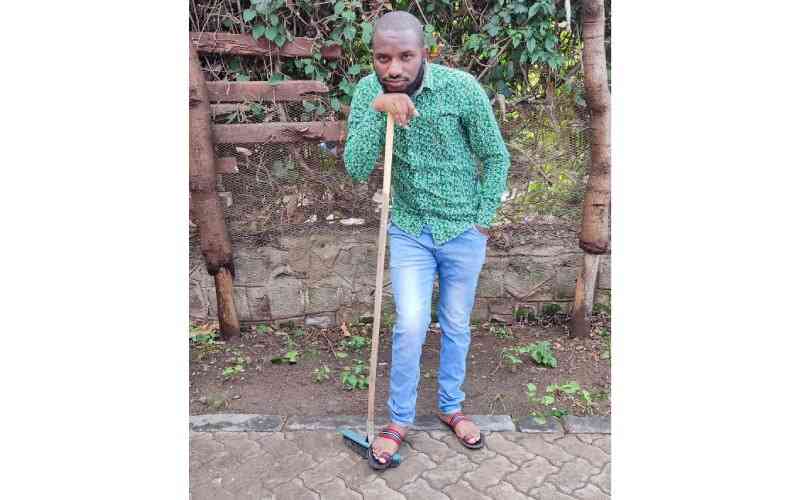 On the proposed regulations, Daktari said they would go a long way in sieving true content creators from fame seekers.
He has so far monetised some of his sounds as skiza tunes and said there are unique sounds he creates for corporates at a fee.
Asked whether they scripted, Daktari said they are spontaneous but shed light on one skit that rubbed some people the wrong way.
"There is one I did that annoyed some people…I said one should not start a business if they do not have a solid plan.
"You need to look for capital…biashara inataka ujipange…hii ilikasirisha wengine," he said.
He called upon upcoming content creators to be original and put in work in their craft.
Related Topics