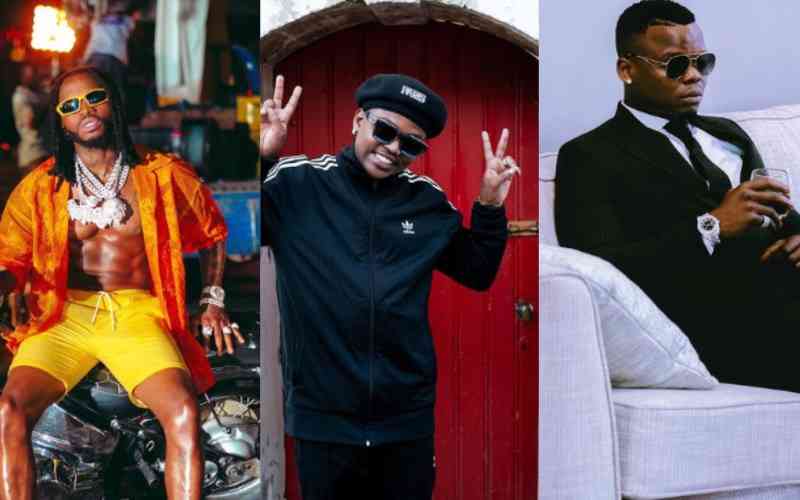 The seductive sounds of Amapiano, the South African phenomenon that has swept the music scene, have met the essence of Bongo music to create a hybrid that is winning fans.
In this genre-defying collaboration, Amapiano melodies and Bongo soulful Swahili vibes dance together.
Bongo Flava is a fusion of various musical influences, including hip-hop, R&B, reggae, dancehall, and traditional Tanzanian rhythms. The term 'bongo' is slang for Dar es Salaam, the largest city in Tanzania, where the genre has its roots.
Amapiano, on the other hand, is a genre born in the South African townships influenced by a subgenre of house music known as s. It features upbeat rhythms and choreographed dances.
According to data from Spotify, Amapiano's streams increased by almost 286 per cent in 2022, in both Tanzania and Kenya.
This fusion between Bongo and Amapiano is unofficially called BongoPiano, reflecting the merging of the two biggest genres from East and South Africa.
Despite the language barrier, Bongo performers have learnt that East Africans adore Amapiano beats.
Almost all Tanzanian artistes have dabbled in this fusion, creating a new sound. Some of the top artistes with BongoPiano songs include Diamond Platnumz, Harmonize, Marioo, Nandy, Jux, Mbosso and Zuchu.
The top streamed BongoPiano collaboration track is Diamond Platnumz IYO, featuring Focalistic, Mapara A Jazz, & Ntosh Gazi. Jux's collaboration on Nice (Kiss) with Marioo, Pabi Cooper and Tony Duardo is next.
Mbosso's Moyo with the late Costa Titch and Phantom Steeze is next, followed by Nandy and Sho Madjozi's Kunjani. Beer Tam with Abbah, Marioo, Tyler ICU and Visca round off the top streamed collaborations list.
With Amapiano infiltrating the Tanzanian Bongo scene, Kenyans have not been left behind either and they are infusing the songs into originally Kenyan genres, or featuring on tracks with Amapiano artistes.
Kenya has always been a hub of musical diversity, embracing genres from all corners of the globe.
Sauti Sol, Brandy Maina, Bey T and Arrow Bwoy are some of the artistes with Amapiano songs or features.
When it comes to songs getting the most streams on Spotify, Arrow Bwoy's Chobo, featuring Dufla tops the list. Bey T, Boohle and Soa Mattrix's Unanicheza is next.
The fusion is not only one way; South African artistes are seeking out East African artistes to feature in their songs. One such project is Yumbs and Soul Nativez' Amapiano: East Meets South EP, with some of East Africa's heavyweights including Xenia Manasseh, Bien, Savara, Fancy Fingers, Marioo and Jux.
Sakata, the Spotify playlist dedicated to this fast-rising sound, serves as the ultimate playlist for various activities and workout sessions.
With its unique blend of Amapiano beats and Bongo melodies, this collection provides a rhythmic backdrop that enhances energy and motivation during your routines.
With Bongo's amazing and deep lyrics intertwining seamlessly with the infectious Amapiano beats, a new experience has emerged. It transcends language but also elevates the East African music scene to new heights of cross-genre creativity and global appeal.
Related Topics